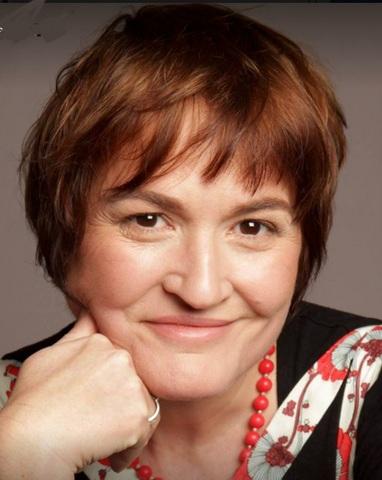 The International Assocation for Media and Communication Research (IAMCR) and the International Environmental Communication Association (IECA) are pleased to announce that the 2020 New Directions for Climate Communication Research Fellowship has been awarded to Bronwin Patrickson for her proposal Playful Impact.
The award will be formally presented during the IAMCR 2020 opening ceremony on 12 July.
Announcing its decision, the Climate Change Communication Award Selection Committee said:
"The committee was impressed by the imaginative way that Bronwin's proposal combined her research interests in digital story -telling with her experience of working with indigenous peoples.
Her current work, at the University of South Wales, exploring the production of a video game based on the world famous animation characters, Wallace and Gromit, builds on the research on interactive media design developed she began developing during her doctoral studies at Macquarie University in Sydney . Prior to entering academia she was a producer for the Australian Broadcasting Corporation and worked on an online participatory documentary project with indigenous communities in the Kimberly region.
Indigenous peoples have come to occupy a central position in current debates around climate crisis. They have often been on the front line of struggles against dispossession and the enclosure and spoliation of natural resources and their insistence that relations to the natural word must be anchored in custodianship has gained increasing attention as an alternative animating ethos to exploitative conceptions of 'progress'.
Through a multi method case study of the production and reception of the award winning video game, Never Alone, based on the beliefs of the Inupiaq peoples of Alaska , Bronwin's project seeks to explore how story-telling and play can engage young people and communicate the ethos care and custodianship as an essential foundation for sustainability.
In combining a focus on leaning from First World Peoples with the imaginative use of video games in climate communication and education Bronwin's project opens up new avenues for research and action.
The selection committee was also impressed with Bridget Jones' proposal to investigate the barriers that prevent people from migrating away from a meat-intensive diet with its known adverse impacts on both the climate and the environment and assigned it a high recommendation.
Overall, the entries for this year's award confirmed the diversity and dynamism of current work in climate communication and demonstrated an admirable openness to multiple methods, frameworks and foci On behalf of the selection committee I would like to thank everyone who submitted proposals and for their continuing commitment to advancing scholarship that illuminates central issues in communicating both the nature and scale of the current climate crisis and the possibilities for intervention and change.
Graham Murdock
Chair of the Selection Committee.
Bronwin Patrickson has shot and produced TV and transmedia documentaries for the Australian Broadcasting Corporation. She gained her PhD in playful interaction design from Macquarie University in Sydney, Australia in 2014. She currently works as Research Fellow for Impact and Evaluation with the Creative Industries Faculty of the University of South Wales. Her role involves documenting and analysing the collaborative, behind the scenes process of contemporary fiction engineering being undertaken by industry partners, Fictioneers in a UKRI funded Audience of the Future digital storytelling demonstrator project. More broadly, her research explores playful media, digital design and the environmental humanities.
Project Description
Title: Playful Impact
In this study I track the influence of a seminal and award-winning Indigenous game Never Alone/ Kisima Inŋitchuŋa (E-Line Media, 2014). Never Alone/ Kisima Inŋitchuŋa is credited as the first commercial video game based on a U.S. Indigenous culture to tackle climate change (Plantz, 2015). In a bid to revitalize interest in Alaskan Indigenous folklore, and give voice to the concerns of Indigenous people whose traditional lands are at risk, this oral tale/adventure game rewards players with collectible "cultural insights" - video vignettes of Iñupiaq community members. During a section of the game, players are challenged to discover the source of a ravaging blizzard and restore balance to nature.
This mixed methods study includes a discourse analysis of critical reaction to the game, as well as a thematic analysis of telephone interviews with key cultural commentators. This critical analysis is supplemented by a context and multi-modal discourse-analysis of audience engagement with Never Alone in Let's Play gaming play-through videos published on YouTube; plus a small observational study of families playing the game at home and discussing the accompanying parental guide.
About the Award
IAMCR launched its Climate Communication Research Awards in 2014. The New Directions for Climate Communication Research Fellowship is awarded annually as part of IAMCR's policy to green its activities. It received seed funding from a 2014 IAMCR Project Grant. IECA joined the project in 2015. Since 2017 the award has been financed by the Griffith Centre for Social and Cultural Research, Griffith University, Australia.
Climate Change Communication Award 2020 Selection Committee
Graham Murdock (Chair, Department of Social Sciences, Loughborough University)
Carrie P. Freeman (College of Arts and Sciences, Georgia State University)
Hanna E. Morris (Annenberg School for Communication, University of Pennsylvania)
Jenifer Good (Faculty of Social Sciences, Brock University)