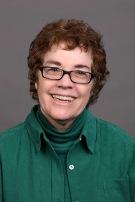 Boletín de Noticias AIECS | Julio de 2014
Esperamos ansiosos el vernos en Hyderabad, con motivo de nuestra conferencia 2014. Nuestro más sincero agradecimiento a la Profesora Usha Raman y a su equipo de la Universidad de Hyderabad y de la Universidad de Inglés y Lenguas Extranjeras. Están haciendo un trabajo excelente para que tengamos una reunión emocionante y estimulante. (Ver el artículo de Usha Raman en esta edición.)
Además de los paneles de Secciones y Grupos de Trabajo, habrá varias plenarias y sesiones especiales. La participación de la UNESCO es especialmente significativa, pues es una muestra de la renovación en la relación entre las dos organizaciones. El gran número de participantes de la región en la conferencia, reforzará el tema Regiones como marco: política, presencia, práctica y claramente representa la naturaleza global de la AIECS.
La conferencia también representa la oportunidad de trabajar en numerosos proyectos y actividades de la asociación. Se presentarán reportes acerca de nuestra participación en la Alianza Global de Medios y Género y la Alianza Global para la Alfabetización Mediática e Informacional de la UNESCO. Celebraremos la nueva serie de libros de Palgrave/IAMCR: Global Transformations in Media and Communication Research y nuevas ediciones de la serie del Global Handbook in Media and Communication. Asimismo, la Junta Ejecutiva, el Consejo Internacional y varios comités seguirán trabajando para mejorar la transparencia, la eficiencia organizacional y, así, aumentar el número de socios.
También, será presentado un avance de lo que será la conferencia del próximo año en Montreal, durante la Asamblea General del sábado 19 de julio. Dicha conferencia tendrá lugar entre el 12 y el 16 de julio de 2015, en la Université du Québec à Montréal, con el tema ¿Hegemonía o resistencia? Acerca del poder ambiguo de la comunicación. Como ésta será la primera conferencia de la AIECS en Norteamérica, esperamos recibir nuevos miembros y renovar las amistades que ya están en curso.
Mientras tanto, ¡viajen con cuidado y nos vemos pronto en Hyderabad!
Janet Wasko, Presidenta de la AIECS