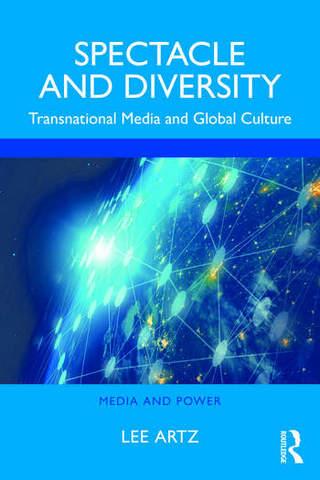 By Lee Artz
'Spectacle and Diversity: Transnational Media and Global Culture' reveals that as media consolidate and partner across national and cultural boundaries, global culture evolves. Where a company is based geographically no longer determines its outreach or output. The new transnational media industry is universal in its operation, function, and social impact. It reflects a shared transnational culture of consumerism, authoritarianism, cultural diversity, and spectacle.
This book will appeal to a wide range of readers, including students of global studies and international communication at all levels interested in the way transnational media work and how that shapes our culture.
Contents
Introduction
Transnational Media: The New Order
Chapter One: Global Entertainment: Not Yet the Democratic Age
Chapter Two: Cultural Imperialism and Transnational Media
Chapter Three: Media in India: From Public to Private to Transnational
Chapter Four: Crouching Tigers: Transnational Media in and from China
Chapter Five: Latin America: From Telenovelas to Transnational Media
Chapter Six: The New Frontiers of Europe: Transnational Media Partnerships
Chapter Seven: The Hegemonic Appeal of Spectacle and Diversity
Lee Artz is Professor of Media Studies and Director of the Center for Global Studies at Purdue University Northwest, and a member of IAMCR.
A 20% discount code FLA22 at checkout is available. Please note that this offer cannot be used with any other offer or discount and only applies to books purchased directly via the publisher's website.
The above text is from the publisher's description of the book:
Title: Spectacle and Diversity: Transnational Media and Global Culture
Author: Lee Artz
Published: 2021
Pages: 260
Publisher: Routledge