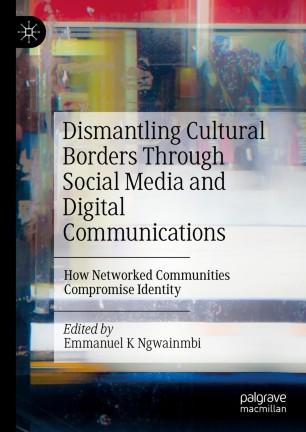 Edited by Emmanuel K. Ngwainmbi
'Dismantling Cultural Borders Through Social Media and Digital Communications: How Networked Communities Compromise Identity' analyzes how social media and its networked communities have literally compromised individual and ethnic group identities. It also examines a broad spectrum of social media roles in shaping new communities such as how global media representations in the Global North mitigate hate speech and how the Global South can use digital media to create business opportunities. This book further provides relevant theoretical frameworks and recent empirical research findings on various networked communities. It focuses on social media participation in rural and urban communities across the seven continents while scrutinizing social media experiences in indigenous and urban communities worldwide.
Contents
Section I: Social Networking, Ethnolinguistic Connotations and Interpretations of Identity
Section II: Media Representations: Digital Public Cultures and the Global North
Section III: Social Media and Ethnic Identities Negotiated
Section IV: Media Representations in Global South: Discovering New Routes for Business
Section V: Media Role in Negotiating National Identities
Section VI: Geopolitics and Cyber Mediated Communication Initiatives as Tools of Ethnicity and Diversity
Emmanuel K. Ngwainmbi is a Professor in the Department of Communication Studies, the University of North Carolina at Charlotte, USA, and a member of IAMCR.
The above text is from the publisher's description of the book:
Title: Dismantling Cultural Borders Through Social Media and Digital Communications: How Networked Communities Compromise Identity
Editor: Emmanuel K. Ngwainmbi
Published: 2022
Pages: 378
Publisher: Palgrave Macmillan