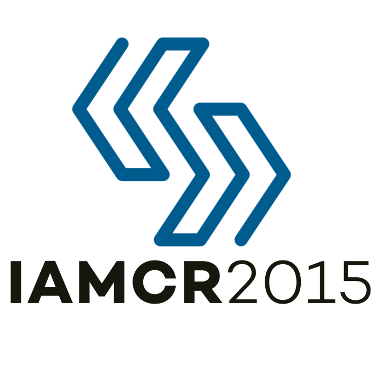 The Ethics of Society and Ethics of Communication Working Group of the International Association for Media and Communication Research (IAMCR) invites submissions for the 2015 IAMCR Conference. The Conference will be held at Université du Québec à Montréal (UQAM), Canada, from 12th to 16th July 2015.
Conference theme: "Hegemony or Resistance? The Ambiguous Power of Communication"
See the conference key dates and deadlines: http://iamcr.org/congress/montreal2015-keydates
See all Calls for Papers for IAMCR 2015: http://iamcr.org/congress/montreal2015-cfp

Visit the conference website: http://congresiamcr.uqam.ca
The Ethics of Society and Ethics of Communication Working Group is concerned with ethical and deontological problems and challenges of the communicators and the communication media. We want to take into consideration how values help to improve the practice of communication in three main areas: information, entertainment and persuasion. We also want to point out the importance of critical reception.
Submission information:
Individual papers and panels are possible, but all proposals must be submitted through the online Open Conference System at http://iamcr-ocs.org from 1 December 2014 – 9 February 2015. Early submission is strongly encouraged. There are to be no email submissions of abstracts addressed to Working Group Co-Chair.
Submissions Format:
All proposals must include title, author/coordinator name(s), institutional affiliation(s) and full contact information (mailing address, email address, and telephone number).
For individual or co-authored papers, applicants must submit a 300-500 word abstract.
For panel proposals, the panel coordinator must submit a well-defined statement of purpose (150-300 words), a complete list of panel participants, and full abstracts (as above) for each presentation in one document. A proposal for a panel should provide a panel title, a framing text (with the overall idea of the panel in maximum 500 words) and short abstracts for the including papers with titles and authors. A panel chair and a discussant can also be proposed. The panel framing text and the individual paper abstracts need to be submitted separately.
For all applicants: Please indicate if you would be willing to chair a session.
Language: This working group accepts abstracts in English, French or Spanish, and will arrange for presentations in the three languages as well.
Mode of submission: via IAMCR Open Conference System at http://iamcr-ocs.org
It is expected that for the most part, only one (1) abstract will be submitted per person for consideration by the Conference. And, under no circumstances should there be more than two (2) abstracts bearing the name of the same applicant either individually or as part of any group of authors. Please note also that the same abstract or another version with minor variations in title or content must not be submitted to other Sections or Working Groups of the Association for consideration, after an initial submission. Such submissions will be deemed to be in breach of the conference guidelines and will be automatically rejected by the Open Conference System, by the relevant Head or by the Conference Programme Reviewer. Such applicants risk being removed entirely from the conference programme.
Submitted abstracts will generally be evaluated on the basis of: 1) theoretical contribution, 2) methods, 3) quality of writing, 4) literature review, 5) relevance of the submission to the work of the Ethics of Society and Ethics of Communication Working Group 6) originality and/or significance of the work.
The Working Group encourages senior scholars to take part in moderation of panels and chairing sessions. Please let us know if you are interested. We might also contact you.
Ethics of Society and Ethics of Communication Working Group:
Co-Chair:
Maria Teresa Nicolas
Co-head School of Communication
Universidad Panamericana, México
mnicolas[at]up.edu.mx
See the conference key dates and deadlines: http://iamcr.org/congress/montreal2015-keydates
See all Calls for Papers for IAMCR 2015: http://iamcr.org/congress/montreal2015-cfp
Visit the conference website: http://congresiamcr.uqam.ca