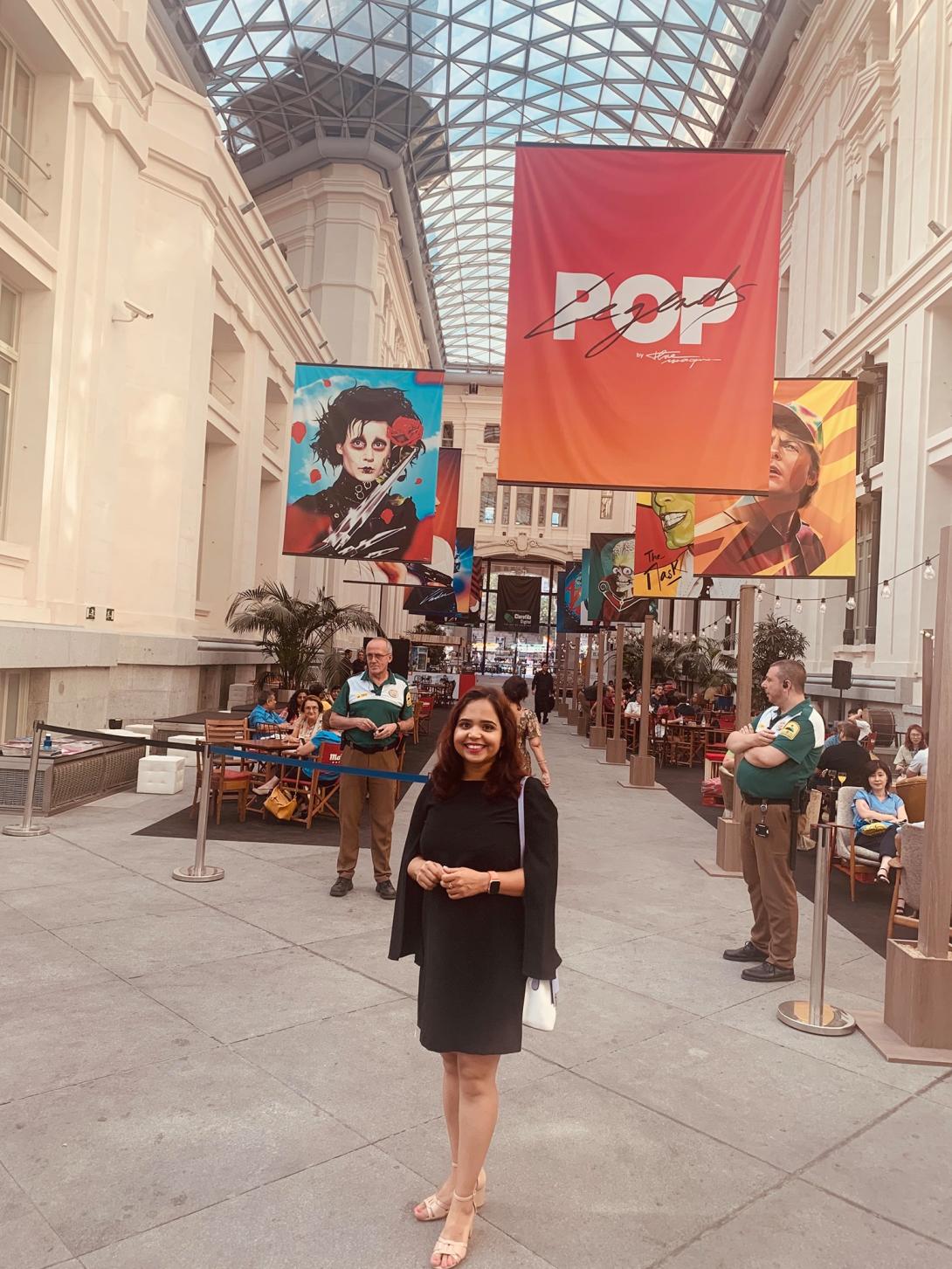 Samiksha Koirala is a Lecturer at the College of Journalism and Mass Communication in Nepal. She received a travel grant to present her paper "Media portrayal of women and socio-political change: A case study of Nepal" to the Gender and Communication Section at IAMCR 2019. This was the second time she attended an IAMCR conference.
It was a pleasure to attend IAMCR 2019 in Madrid. It was my second time at an IAMCR conference. I had just completed my PhD when I submitted my proposal and was extremely worried about the funding. The travel grant came to my rescue and I was able to attend the conference and present my paper.
For a researcher based in a developing country, it can be a struggle to get funds for conferences and South Asian Countries, particularly Nepal, are very much underrepresented at prestigious conferences. IAMCR's travel grants have made a great impact in ensuring the participation of researchers from low-income countries, an effort very much reflected in the diversity of participation.
This year's conference provided me with a great platform for networking and reuniting with former colleagues and friends from various countries. I mostly attended sessions of the Gender and Communication Section and the Journalism, Research and Education Section. It was a great opportunity to learn about the latest studies in diverse topics being carried out in my areas of interest.
Most of the sessions were very interactive and were full of discussion and feedback. It was also it was a lovely experience to explore the beautiful city of Madrid. Thank you very much for this lovely opportunity and global experience. I look forward to attending IAMCR 2020.
Samiksha Koirala
---
IAMCR travel grants are funded with a percentage of all IAMCR membership payments plus the voluntary contributions of IAMCR members and supporters.
Please consider making a donation to the travel grant fund. It's a great way to encourage emerging scholars and new perspectives within IAMCR.
| | |
| --- | --- |
| Donate in Euros | Donate in USD |
| | |