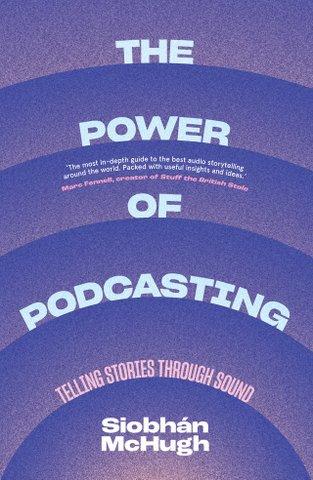 By Siobhán McHugh
A comprehensive critique of podcasting as a new medium and booming industry, and an expert insider analysis of storytelling podcasts, by award-winning narrative podcast producer and leading international audio scholar Siobhan McHugh.
Podcasts have become an essential part of popular culture for millions of listeners. From conversation and chatcasts to in-depth journalism and art form, podcasts provide an accessible way to absorb information and share stories and ideas. Podcasts deliver intimacy and authenticity via the affective power of voice, qualities highly valued in an age of mistrust and disinformation. But to be engaging, a podcast has to harness the unique strengths of audio – a seemingly simple medium that is often poorly understood.
Complex narrative podcasts have their own aesthetic logic, just as films do. And the opt-in, largely unregulated nature of podcasting is both liberating and limiting: the medium provides a free-for-all space for new and niche voices, but it is also an emerging industry, subject to increasing monetization and marketing pressures.
In The Power of Podcasting, award-winning podcast producer and leading international audio scholar Siobhán McHugh provides a unique blend of practical insights into, and critical analysis of, the invisible art of audio storytelling. Packed with case studies, history, tips and techniques from the author's four decades of experience, this original book brings together a wealth of knowledge to introduce you to the seductive world of sound.
If you've ever said you want to start a podcast, this is the book you need to understand the craft, the history and the power of creating meaningful stories through sound.
Siobhán McHugh is Honorary Associate Professor in Media and Communications at the University of Sydney, Associate Professor of Journalism at University of Wollongong, and a member of IAMCR.
The above text is from the publisher's description of the book:
Title: The Power of Podcasting: Telling stories through sound
Author: Siobhán McHugh
Published: 2022
Pages: 320
Publisher: UNSW Press