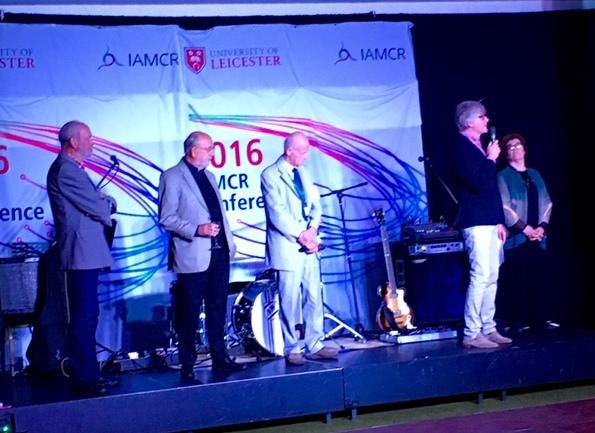 The IAMCR Executive Board (EB) created a Commission on IAMCR History during the association's 2018 conference in Oregon. Its main task is to initiate and guide research and publications that pertain to IAMCR history.
Jörg Becker was appointed head of the commission. Cees Hamelink and Kaarle Nordenstreng, authors and editors of the texts currently found in the IAMCR history pages, were also named as commission members. Other members are Binod Agrawal, Robin Mansell, Sandra Ristovska and Eduardo Enrique Villanueva Mansilla. The first meetings in Oregon (2018) and Madrid (2019) were also attended by Janet Wasko and Bruce Girard (ex officio).
The main task of the commission is currently to prepare an edited collection of papers recounting crucial turns and developments of our association, based on personal memories or topical examinations. Such an edited volume will complement the institutional history under preparation by Hamelink and Nordenstreng, largely based on materials in the IAMCR digital archive.
IAMCR members are invited to contribute to the history commission in two ways:
If you have ideas for topics that were important to the association and are deserving of more in-depth research, please send them to Jörg Becker <joerg.becker@komtech.org>
If you are interested in contributing a chapter about an aspect of the history of the association or want to suggest that someone else write a particular chapter, please also send your proposal to Jörg.