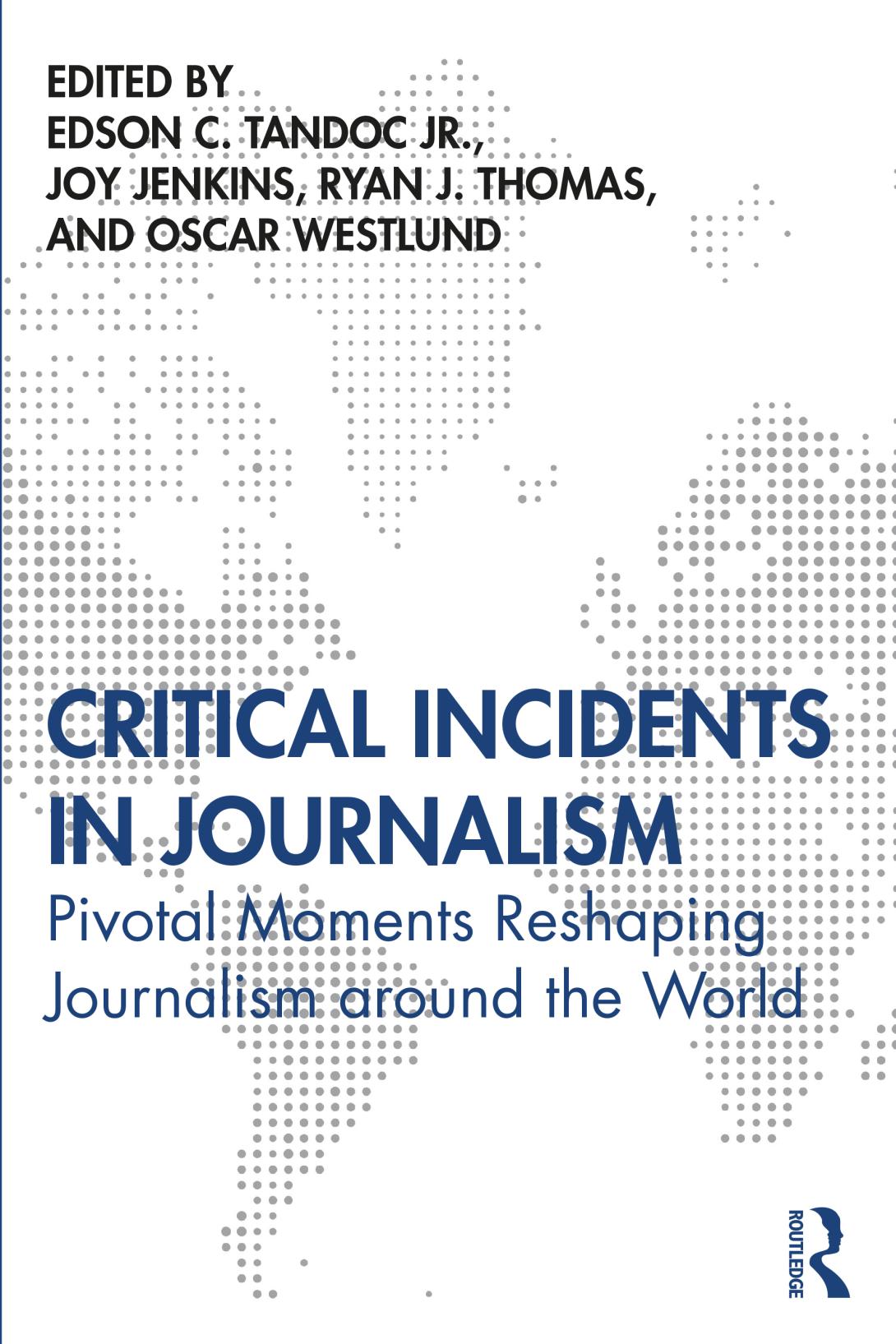 Edited By Edson C. Tandoc Jr., Joy Jenkins, Ryan J Thomas and Oscar Westlund
This edited collection examines critical incidents journalists have faced across different media contexts, exploring how journalists and other key actors negotiate various aspects of their work.
Ranging from the Rwandan genocide to the News of the World hacking scandal in the UK, this book defines a critical incident as an event that has led journalists to reconsider their routines, roles, and rules. Combining theoretical and practical analysis, the contributors offer a discussion of the key events that journalists cover, such as political turmoil or natural disasters, as well as events that directly involve and affect journalists. Featuring case studies from countries including Australia, Germany, Brazil, Kenya, and the Philippines, the book explores the discourses that critical events have generated, how journalists and other stakeholders have responded to them, and how they have reshaped (or are reshaping) journalistic norms and practices. The book also proposes a roadmap for studying such pivotal moments in journalism.
This one-of-a-kind collection is a valuable resource for students and scholars across journalism studies disciplines, from journalism history, to sociology of news, to digital journalism and political communication.
Edson C. Tandoc Jr. is an Associate Professor at the Wee Kim Wee School of Communication and Information at Nanyang Technological University in Singapore, and a member of IAMCR.
Joy Jenkins is an Assistant Professor of digital journalism at the University of Tennessee School of Journalism and Electronic Media, and a member of IAMCR.
Ryan J. Thomas is an Associate Professor of Journalism Studies at the University of Missouri's School of Journalism.
Oscar Westlund is a Professor at the Department of Journalism and Media Studies at Oslo Metropolitan University.
The above text is from the publisher's description of the book:
Title: Critical Incidents in Journalism
Editors: Edson C. Tandoc Jr., Joy Jenkins, Ryan J Thomas and Oscar Westlund
Published: 2020
Pages: 282
Publisher: Routledge