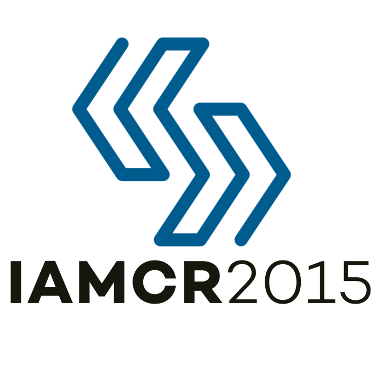 Formerly the Media, Religion & Culture group, the Religion, Communication & Culture working group invites proposals for papers to be presented at the annual conference for the International Association for Media & Communication Research at the University of Quebec, Montreal, Canada, July 12-16, 2015.
Conference theme: "Hegemony or Resistance? The Ambiguous Power of Communication"
See the conference key dates and deadlines: http://iamcr.org/congress/montreal2015-keydates
See all Calls for Papers for IAMCR 2015: http://iamcr.org/congress/montreal2015-cfp
Visit the conference website: http://congresiamcr.uqam.ca
Please, follow this link to read the general CFP before writing and sending you abstract: https://iamcr.org/congress/montreal2015-cfp
The working group on Religion, Communication & Culture is scheduled to meet Monday-Wednesday, July 13-15, with a business meeting on Wednesday.
This year's conference theme seeks to explore the ambiguous relationship of communication towards hegemony and resistance. It relates, for example, to the various ways in which communication has been described not only as a value of our times – echoing an ideal for social transparency and communality – but also as a threat in terms of global domination. The Religion, Communication & Culture working group will certainly welcome papers which address the conference theme Hegemony or Resistance? On the Ambiguous Power of Communication. including:
Religions and protest movements in media: seeking the common good
Soul in digital age: Religion in social media
From community to universe: local and global dimensions of the religious approach to social communication
Technically possible vs ethically permissible: the religious call for moral monitoring of mainstream media
Religious resistance to domination and monopolization in agenda-setting
Religious critique of distorted models of personal, family or social life: is it heard? does it have impact?
Profanation of the sacred in media and religious advocacy in the public sphere
Media coverage of religious calls for solidarity, social transparency and justice
"In media we trust?": media credibility and accountability in religious perspective
But papers across the broad spectrum of research on the relationship of religion, media and communication are equally encouraged. There is hardly an established canon of research in this wide field of religion, communication and culture, although some nuclei in the current research agenda can be identified. These include:
Images of religion in mass media; news coverage of religion.
Religious communities and the media.
Impact of media on religious practices whether personal or institutional.
Theological approaches to the mass media.
New media and religion.
The emergences of the religious according to new mediatic conditions.
Film and religion.
Religious media.
Religious public relations.
The specificity of communication practices in religions given their singular content and claims.
Religious communication processes.
Media expression of faith and spirituality.
Theoretical, methodological, empirical - all approaches are welcome for proposed papers, provided they offer good quality and interesting, novel perspectives in their respective methodological nature.
Submit your 300 to 500 words abstract by February 9th 2015. In accord with the instructions of the IAMCR organisers, all abstracts should be identified for the specific working group (in this case Religion, Communication & Culture) and must be submitted via the central Open Conference System (OCS) at www.iamcr-ocs.org. Submissions should not be sent directly to us at the working group.
This working group accepts abstracts in English only.
The OCS system will open on December 1st 2014, and will close on February 9, 2015. No more than three abstracts may be submitted by any applicant.
It is intended that decisions on acceptance of abstracts will be communicated to individual applicants by the Religion, Communication & Culture no later than March 23th 2015. On the same day (March 23rd) conference registration will open for bookings by participants.
The full text of accepted papers must be submitted no later than June 19th 2015.
We look forward to seeing old and new participants in the working group in Montreal.
Please share this notice with other academic researchers on media and religion.
Religion, Communication & Culture Working Group:
Co-Covenors:
Yoel Cohen
School of Communication, Ariel University
Ariel, Israel
ysrcohen[at]netvision.net.il
Victor Khroul
Moscow State University
Moscow, Russia
amen[at]mail.ru
See the conference key dates and deadlines: http://iamcr.org/congress/montreal2015-keydates
See all Calls for Papers for IAMCR 2015: http://iamcr.org/congress/montreal2015-cfp
Visit the conference website: http://congresiamcr.uqam.ca