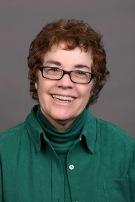 IAMCR Newsletter | September 2014
We are looking forward to meeting in Hyderabad soon for our 2014 conference. Our sincere thanks to Professor Usha Raman and her team from the University of Hyderabad and the English and Foreign Languages University. They are doing a stellar job of preparing an exciting and stimulating gathering. (See Usha Raman's article in this issue.)
In addition to Section and Working Group panels, there will be a range of plenaries and special sessions. The participation of UNESCO is especially appreciated and represents a renewed relationship between the two organizations. The large number of conference participants from the region will reinforce the conference theme of "Regions as Frame: Politics, Presence, Practice" and clearly represents IAMCR's global nature.
The conference also provides an opportunity for work on numerous IAMCR activities and projects. Reports will be presented about our membership in UNESCO's Global Alliance on Media & Gender, and Global Alliance on Media & Information Literacy. We will celebrate the new Palgrave book series, Global Transformations in Media and Communication Research and new editions in the Global Handbook in Media and Communication series. In addition, the Executive Board, International Council and various committees will continue their work on improving organizational transparency and efficiency and increasing membership.
We also will be offered a preview of next year's Montreal conference at the General Assembly on Saturday, July 19. The conference is planned for July 12-16, 2015, at the Université du Québec à Montréal, with the theme, "Hegemony or Resistance? On the Ambiguous Power of Communication." Since this will be the first IAMCR conference to be held in North America, we look forward to welcoming new members and renewing on-going friendships.
Meanwhile, safe travels and see you soon in Hyderabad!
Janet Wasko, President, IAMCR