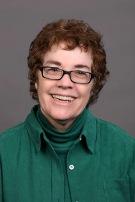 Newsletter de l'AIERI | Juillet 2014
Nous sommes impatients de nous rencontrer bientôt à Hyderabad pour notre conférence 2014. Nous remercions sincèrement le professeur Usha Raman et son équipe de l'Université de Hyderabad et de l'Université d'anglais et de langues étrangères. Ils sont en train de train de faire un travail remarquable pour faire de cette rencontre un moment intéressant et stimulant. (Voir l'article de Usha Raman dans ce numéro).
En plus des sections et des groupes de travail, une série de séances plénières et de séances spéciales auront lieu. La participation de l'UNESCO est particulièrement appréciée et renforce la relation entre nos deux organisations. Le grand nombre de participants issus des régions renforcera le thème de la conférence Regions as Frame: Politics, Presence, Practice et démontre clairement la nature internationale de l'IAMCR.
La conférence offre également l'opportunité de travailler sur de nombreux projets et activités de l'IAMCR. Nous présenterons des rapports sur notre adhésion à la Global Alliance on Media & Gender et à la Global Alliance on Media & Information Literacy (GAPMIL) de l'UNESCO. Nous célébrerons la sortie de la nouvelle série d'ouvrage des éditions Palgrave « Global Transformations in Media and Communication Research » et les nouvelles éditions des manuels internationaux sur la communication et les médias. En outre, le Conseil d'administration, le Conseil international et divers comités poursuivront leurs travaux sur l'amélioration de la transparence, l'efficacité organisationnelle et les campagnes d'adhésion.
Nous offrirons également un aperçu de la conférence de Montréal de l'année prochaine à l'Assemblée générale, le samedi 19 Juillet. Cette conférence est prévue du 12 au 16 juillet 2015 à l'Université de Québec à Montréal, sur le thème Hegemony or Resistance? On the Ambigious Power of Communication. Il s'agira de la première conférence de l'IAMCR à se dérouler en Amérique du Nord, nous sommes impatients d'accueillir de nouveaux membres et de renouveler nos amitiés en cours.
En attendant, bon voyage et à bientôt à Hyderabad!
Janet Wasko, Présidente de l'AIERI