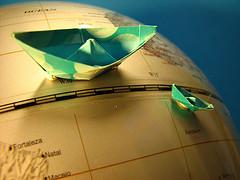 This year, twenty-six travel grants of up to US$1,500 will be made available to early-stage scholars, who are members in good standing, reside in low and middle income countries and have papers accepted for presentation at our upcoming conference in Leicester, UK. Of these, ten grants will be funded by the Leicester local organising committee and sixteen by IAMCR.
The grants are intended to help offset the travel costs of IAMCR members who would otherwise be unable to attend the conference.
Applications will be accepted from mid-February until 15 April 2016.
More information is available on the IAMCR Leicester 2016 website.