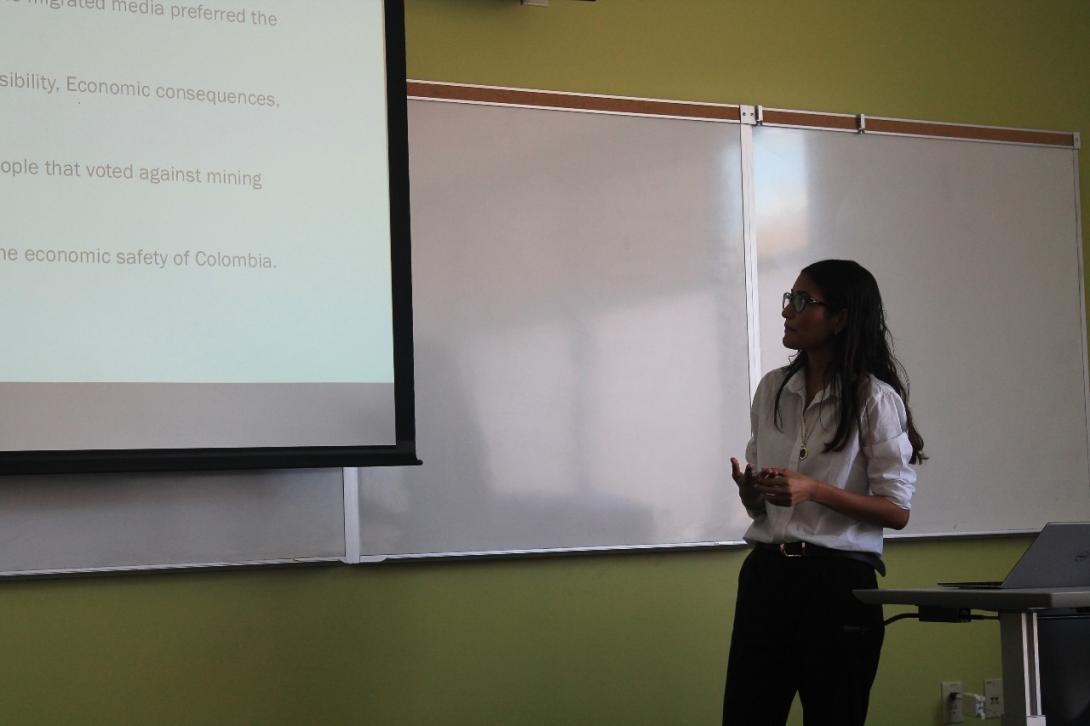 Emy Osorio Matorel, a recent graduate in Social Communication, Universidad de Cartagena in Colombia, received a travel grant to attend IAMCR 2018. She presented her paper "Main generic frames in the media coverage of environmental popular consultations in Colombia: a post-conflict issue" to the Crisis, Security and Conflict Communication - CRI- working group.
In the article below, she tells us about the experience and how it is contributing to her academic career.
The 2018 conference was the second IAMCR conference I was able to attend. The first was in 2017 in Cartagena, the city where I live. Back then, I presented a first draft of my senior undergraduate thesis regarding media coverage of murders of social leaders after the peace accord between the Colombian government and the former guerrilla group, FARC.
I was amazed by the opportunity to be surrounded by academics with similar as well as different research interests than mine. Since it was my first year at the conference, colleagues who appreciated my research findings, encouraged me to publish more on it and offered extremely helpful academic remarks. After that, I decided to become a member of the association, which is one of the best academic decisions I have made so far.

In 2018 I applied to a travel grant in order to attend the conference in Eugene, Oregon. A few weeks later, I was notified that I was one of the grant recipients. The paper I presented was titled "Main generic frames in the media coverage of environmental popular consultations in Colombia: a post-conflict issue". Once again, I was able to be part of a global discussion regarding the issues raised in my paper.

Beyond academics, I was thrilled by the fact that the conference took place at the Pacific Northwest. I became familiar with a different context of the United States, one that has a close relation with both nature and native indigenous people. The region also faces challenges in the midst of the political transformation the United States is undertaking.

Regarding the event itself, this year's conference was well organized and the logistical team at University of Oregon was always willing to help out. I can say now that IAMCR has been a space to share work, to support and guide colleagues who share academic interest, and to build new and meaningful connections each year. As someone with a strong desire to pursue an academic career, IAMCR has offered a perfect opportunity to shape the path I am to follow.

Thank you, IAMCR. See you soon in Madrid.
Emy Osorio, Cartagena, Colombia
---
IAMCR travel grants are funded with a percentage of all IAMCR membership payments plus the voluntary contributions of IAMCR members and supporters.
Please consider making a donation to the travel grant fund. It's a great way to encourage emerging scholars and new perspectives within IAMCR.
| | |
| --- | --- |
| Donate in Euros | Donate in USD |
| | |