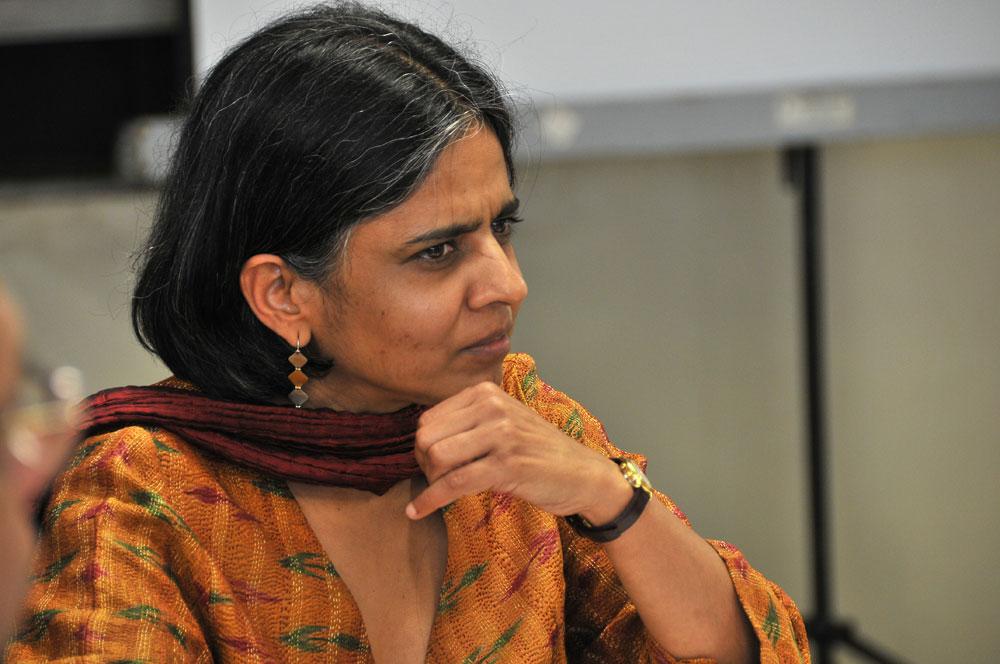 The International Association for Media and Communication Research -IAMCR- is pleased to announce that the 2016 IAMCR Climate Change Communication Research in Action Award will be offered to Sunita Narain, director general of the Centre for Science and Environment (CSE) in New Delhi, India. This award is offered in collaboration with the International Environmental Communication Association to honour a scholar whose research has had a notable positive impact on the practice of climate communication.
Sunita Narain is director general of the Centre for Science and Environment (CSE) in New Delhi, India, where she has worked since the early 1980s. She is treasurer of the Society for Environmental Communications and editor of the fortnightly magazine, Down To Earth. She is the author of the quasi-autobiographical book Why I Should Be Tolerant (2016) which focusses on the role of the poor in the overall environmental discourse. She has carried out extensive and very influential work in raising awareness, mobilizing and setting agendas on several environmental issues, including climate change and has emerged as one of the strongest voices on climate justice internationally. In 2016 she was named to Time Magazine's list of 100 Most Influential People, which stated that "Sunita Narain's ideas have shaped some of the key debates of our time."
According to the CSE, "Narain began work on climate change in the early 1990. In 1991, she co-authored Global warming in an unequal world: A case of environmental colonialism, which played a critical role in establishing the principle of equity in the framework convention on climate change. Since then she has continued to work in building awareness and consensus about the need for an effective and equitable climate change agreement. She has researched and authored publications on different aspects of the climate regime – from aspects of negotiating positions to critiques of various trading mechanisms and options for mitigation and adaptation. In 2008-09, she served as a member of the Swedish government's high level commission on the need for adaptation and its links with development."
The selection committee unanimously decided to grant the award to Sunita, highlighting "her extensive achievements and passionate dedication to climate change and environmental issues." Committee members were impressed by the depth and breadth of her commitment and achievement to pressing environmental issues. The Selection Committee was chaired by Professor Toby Miller, and included incoming Environmental Impacts Committee Chair Dr. Kerrie Foxwell-Norton of Griffith University, Australia; International Environmental Communication Association Chair and Global Engagement Research Manager for Greenpeace International, Soenke Lorenzen, and Dr. Sikina Jinnah of the School of International Service at American University in Washington, whose research focuses on the changing dynamics of power and influence in global environmental politics.
The award ceremony will take place in Leicester, UK during IAMCR's annual conference.