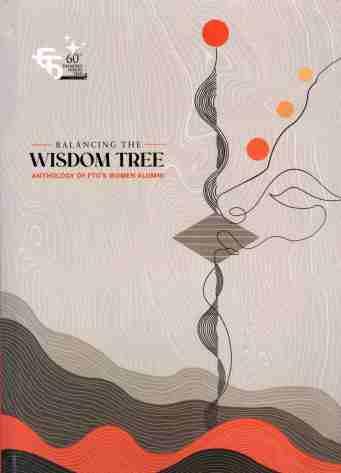 Edited by Gauri D Chakraborty
To acknowledge and celebrate the inspirations, challenges and achievements of the women alumni trained at Film and Television Institute of India (FTII) in specialisations like direction, scriptwriting, cinematography, sound recording, production design, acting and production, FTII in association with Publications Division, Ministry of Information and Broadcasting, Government of India has created this compilation titled "Balancing the Wisdom Tree - An Anthology of FTII's Women Alumni".
The book has three segments which include conversations between alumni, personal reflections but, most importantly, it details the work of 503 women who graduated from FTII between 1965-2016. Readers will get an opportunity to know the inspirations behind training in film from the first woman graduate Parvati Menon in 1966 to director Payal Kapadia, who was awarded at the Cannes in 2021. This range of experience sharing of women filmmakers is unforeseen in any earlier publication on cinema.
The book is available on Amazon and can also be sourced by emailing fro@ftii.ac.in with cc to registrar@ftii.ac.in.
Gauri D Chakraborty is a member of the Gender and Communication Section and Chairperson of University Women Development Cell and Times School of Media, Bennett University, India.
The above text is from the FTII website:
Title: Balancing the Wisdom Tree: Anthology of FTII's Women Alumni
Editor: Gauri D Chakraborty
Published: March 2022
Pages: 807
Publisher: Publications Division India