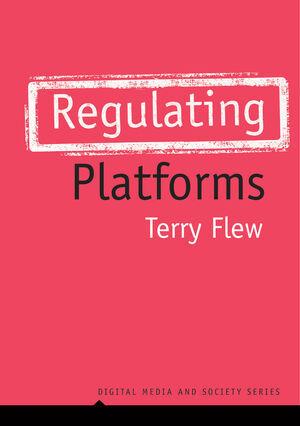 By Terry Flew
'Regulating Platforms' offers the most current research about how regulation of digital platforms can be achieved. As the internet has become increasingly platformized, with a small number of technology giants that dominate the global digital economy, concerns about information monopolies, hateful online content, and the impact on media content creators and creative industries have become more marked.
Consequently, governments, politicians, and civil society are questioning how digital platforms can or should be regulated. The author argues that the challenge is to develop the best frameworks for balancing external regulatory oversight with the internal governance practices of platform companies.
Contents
Preface
Acknowledgments
List of Tables and Figures
Chapter One: The End of the Libertarian Internet
Chapter Two: The Platformisation of Communications Media
Chapter Three: Issues of Concern
Chapter Four: Digital Platforms and Communications Policy
Chapter Five: Platform Regulation and Governance
Chapter Six: The Chinese Internet and the Future of Global Internet Governance
Chapter Seven: Platform Power and the Future of Internet Policy
Conclusion
Terry Flew is Professor of Digital Communication and Culture at the University of Sydney and a member of IAMCR.
The above text is from the publisher's description of the book:
Title: Regulating Platforms
Author: Terry Flew
Published: December 2021
Pages: 356
Publisher: Polity
As a special introductory offer, use promo code POL21 for 20% off when purchasing via https://www.politybooks.com/.
The promo code is valid until 30/06/2022.