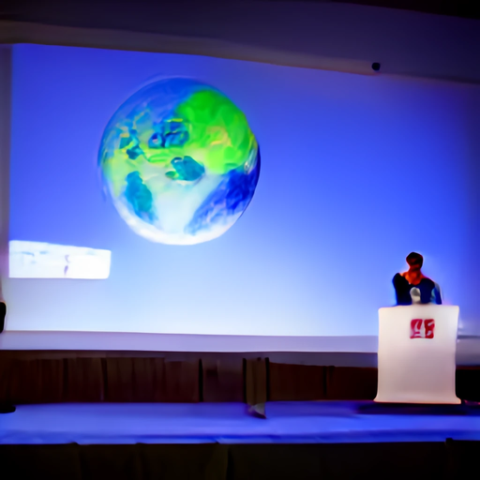 IAMCR is offering several awards for members participating in our 2023 conference, both in Lyon (Lyon23) or in the parallel Online Conference Papers (OCP23).
1.
The Climate Change Communication Awards will be given to three papers that display scholarly excellence, are innovative in nature, and have an explicit focus on climate change communication. The papers must have been accepted for presentation (online or in-person) at IAMCR 2023.
2.
The Awards in memory of Dallas Smythe, also for three papers accepted for online or in-person presentation at IAMCR 2023. These papers should combine scholarly excellence with a commitment to developing and extending the critical, innovative and engaged spirit that characterised Smythe's contribution to media/communications analysis.
3.
The Rural Communication Services Research Awards, offered in cooperation with the Food and Agriculture Organization of the United Nations (FAO), will provide support for the presentation of four papers that advance our understanding of applications of "rural communication services" particularly in the areas of agriculture, family farming, natural resource management, climate change adaptation, food security, and disaster risk reduction and management. To be eligible for one of these awards, valued at USD 2,500 each, you must be a PhD student or early-career researcher/scholar and reside in a low or middle income country in Asia, Africa or the Latin America/Caribbean region.
4.
The Urban Communication Awards, offered in collaboration with the Urban Communication Foundation (UCF), will be given to three papers that explore innovative approaches to urban communication. To be eligible, the papers must first be accepted for presentation at IAMCR 2023.
Note that the above four awards require two-steps to apply:
Step one is to submit an abstract to IAMCR 2023 (deadline 9 February). Abstracts can be submitted to any section or working group for the Climate Change and Smythe awards. For the Rural Communication awards they must be submitted to the Rural Communication Working Group.
Step 2 is to submit the final paper by 8 May. The final papers will be reviewed by selection committees and the winners will be notified at the beginning of June.
5.
Twenty five Travel Grants of up to US$1,500 will be made available to early-career scholars, who are members of IAMCR, reside in low and middle income countries and have papers accepted for presentation at our upcoming conference in Lyon. These grants are to help defray the cost of participating at the Lyon23 conference.