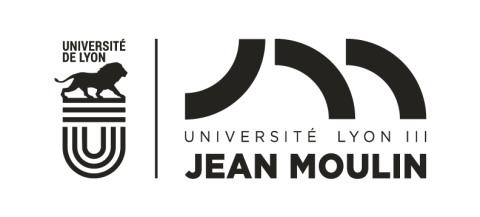 Located in the center of Lyon – a UNESCO World Heritage Site, also the second largest university city in France – and in Bourg-en-Bresse (Ain), Jean Moulin University Lyon 3 hosts excellence learning and research programmes focused on the humanities and social sciences.
With seven doctoral schools and 17 research units and networks, the University develops interdisciplinary research linked to major social issues. Nearly 500 associate and full professors and more than 500 doctoral students conduct research covering a broad range of fields in humanities and social sciences: from law to management science, from history and geography to information and communication sciences, from philosophy to the urban and social environment, and from literature to languages and cultures.
Jean Moulin University contributes to the societies of tomorrow by focusing on three main fields: "Bio-health and society", "Science and engineering", "Humanities and urbanity". The research units are involved in each of these fields, co-constructing multidisciplinary projects and moving beyond the boundaries of the humanities and social sciences by combining health, ecology, innovation, entrepreneurship, transculturality, urban worlds, and even collective memories of the traumas of our contemporary societies.
Jean Moulin University welcomes more than 27,000 students on its three campuses located in the heart of Lyon and Bourg-en-Bresse. Within these high-quality learning environments conducive to intellectual and personal development, the university offers a wide range of career-oriented degrees ranging from two-year foundation studies (Bac +2) to PhDs (Bac +8). Six faculties and institutes deliver degrees in Law, Political Science & International Relations, Francophone studies, Administration, Management, Accounting, Philosophy, Languages, Arts, History, Geography & Planning, and Information & Communication.
Jean Moulin University is fully engaged with its socio-economic partners in order to facilitate students' success and professional integration by promoting internships, work-study programmes and entrepreneurship. The University is also committed to supporting the vibrancy of its campuses and it emphasizes student life through a wide range of activities encouraging students' intellectual and personal development. Students have access to arts and culture, sports adapted to all levels, dynamic student associations, entrepreneurship facilities, etc.
Resolutely open to Europe and the world, Jean Moulin University develops long-term partnerships with foreign universities, allowing its students and staff to benefit from international mobility initiatives: study trips, internships, gap years, double degrees, summer programmes, etc. It also emphasises foreign language learning in all its programmes. With more than 4,000 international students welcomed every year, hundreds of partnerships around the world and scientific collaboration projects with foreign universities, Jean Moulin University continuously strengthens its commitment to internationalization.
Jean Moulin University resolutely believes that diversity and distinctiveness are valuable assets and it strongly promotes access to higher education and research based on equal opportunities.
---