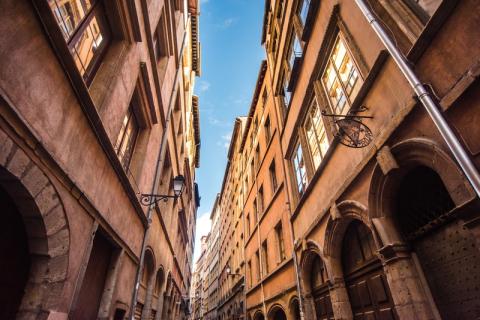 IAMCR 2023 will feature 4 plenary sessions on site that will be available online: the opening, two thematic plenaries, and the closing.
---
Opening Plenary | Sunday 9th July @16h30
Chairs
Françoise Paquienséguy, Sciences Po Lyon, IAMCR 2023 Local Organising Committee Chair
Adrian Staii, Lyon3 University
Welcoming words
Hélène Dromain, 22nd Vice-President of the Metropolis of Lyon
Nico Carpentier, President IAMCR
Andrea Medrado, Vice-President IAMCR
Usha Raman, Vice-President IAMCR
Hélène Surrel, Director, Sciences Po Lyon
Keynote: Christian Fuchs, Paderborn University, Germany
---
This panel will explore to what extent borders remain key categories for understanding the realities of transnational flows in digital times, it will address such issues as: the ways in which, in this so-called borderless world, an increasing number of governments use all the means at their disposal to protect themselves against what they regard as being harmful digital transnational flows, and build new barriers against them; how social media, but also traditional media play a key role in the building of symbolic boundaries between "us" and "them", or are used as instruments to fuel hatred between communities; how digital technologies constitute major components of the new walls that are erected by governments or international organizations for stemming transnational migration flows…
Chair
Tristan Mattelart, University Paris-Panthéon-Assas, France
Panellists
Yu Hong, Zhejiang University, China
Daya Kishan Thussu, Hong Kong Baptist University
Herman Wasserman, Stellenbosch University, South Africa
Stefania Milan, University of Amsterdam, Netherlands
---
Throughout history, academia has taken a multiplicity of positions in relation to conflict. The critical study of violent conflict has a long history, but academic activism and academic diplomacy in relation to violent conflict also have a substantial history. Moreover, action research, used also in conflict-affected societal contexts, incorporates a similar interventionist dimension. The omnipresence of violence on the society/community scale and its intense traumatic impacts necessitate our continued attention. This plenary panel aims to discuss what academics can/should do to facilitate our peaceful inhabiting the planet and what academic strategies, practices and identities are desirable or necessary for this.
Moderators
Nico Carpentier (Charles University, Czech Republic), President IAMCR
Andrea Medrado (University of Westminster, UK), Vice-President IAMCR
Panellists
Pilar Riaño-Alcalá, University of British Columbia, Canada
Anna Litvinenko, Freie Universität Berlin, Germany
Kaarle Nordenstreng, University of Tampere, Finland
Lorenzo Angelini, European Peacebuilding Liaison Office
Levi Obonyo, Daystar University, Kenya.
---
Chairs
Valentyna Dymytrova, Lyon3 University
Adrian Staii, Lyon3 University
Keynote
Annika Egan Sjölander, Umeå University, Sweden
---