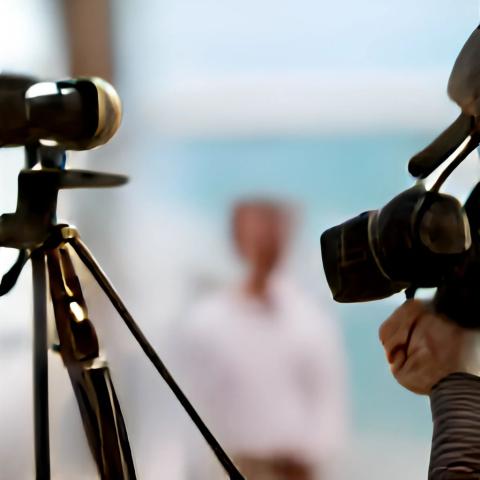 Description
The Media Sector Development working group and supporting partner organizations invite researchers, academics, and media development practitioners to explore the concepts and directions needed to promote a more inclusive agenda for media viability.
Amid a multi-faceted crisis in journalism, scholars, and practitioners have all been concerned with understanding how societies can best allocate the resources needed to sustain news media that serve a public interest. These complex questions have been discussed under the umbrella terms of media viability and sustainability.
These terms, however, are frequently wielded with unspoken assumptions and hidden normative frameworks. Concerns exist about who drives the viability agenda and the implications of this for possible winners and losers. Central to these concerns are questions of power, agency, localization, and institutional logic—within the globalized technological and market forces that are reshaping media systems, within the institutions of policy-making, and within the structures of international development that seek to foster media development.
This pre-conference — "New Frontiers for Media Viability: Building an Inclusive Agenda" — encourages participants to look critically at our conceptions of viability, and to ask how to build a more inclusive and contextually-driven understanding and movement for sustaining news media pluralism and independence.
Questions to be explored at the pre-conference include:
How can media viability be best conceptualized to account for power imbalances, agency, and the importance of context and localization?
What are the implications of these concepts for research and data collection that seeks to elucidate media viability and inform policy and practice?
How can we better interrogate and test assumptions about how quality journalism and public interest content relate to media viability?
What does "localization" mean in the context of global debates around the protocols, norms, and standards that govern the internet and emerging technologies with major consequences for media viability?
What approaches to building media viability are consistent with this more bottom-up, democratic conceptualization of the issue while also likely to be effective?
What do research and learning tell us about the notion that media outlets can be "graduated" to remain viable without international financial support?
How should international assistance be configured to enable a truly inclusive and global movement for media viability?
Date and time
7 July (08h30 - 17h00) and 8 July (09h00 – 15h00)
Location
Sciences Po Lyon, Room 4.04
Pre-conference website
For more information about the pre-conference, visit New Frontiers for Media Viability: Building an Inclusive Agenda - An IAMCR Preconference.
Convener
This IAMCR Media Sector Development Working Group.
Sponsors
The Center for International Media Assistance
The Communication and Media Research Institute at the University of Westminster
The University of Sharjah
Deutsche Welle Akademie (DWA)
Fondation Hirondelle
University of California Los Angeles, Institute for Technology, Law, and Policy
Organisers
Nick Benequista (Center for International Media Assistance)
Susan Abbott (University of Westminister)
Winston Mano (University of Westminister)
Jairo Alfonso Lugo-Ocando (University of Sharjah)
Contact email
Nick Benequista NickB@ned.org