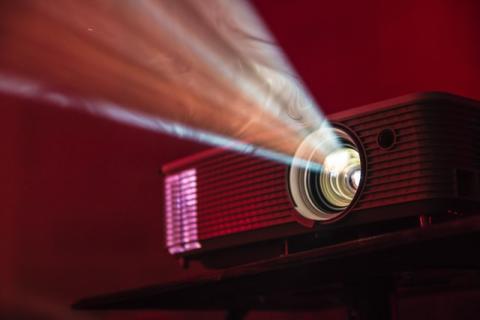 In addition to your conference paper, you were able to optionally choose to submit a presentation (a video or slides) for IAMCR 2023. This option was available and encouraged for authors submitting to OCP only or those also presenting at the face-to-face conference in Lyon.
---
IMPORTANT: This page is about submitting an optional video or slide presentation to accompany your paper. Before uploading a presentation, you must first submit your Online Conference Paper.
---
---
IAMCR conferences have lots of content including Online Conference Papers and the on-site presentations in Lyon. This year more than 2,000 papers selected by our 33 sections and working groups will be posted to the conference site where all IAMCR members can read them and post comments and feedback to their authors during the week of the conference, and for 8 more weeks afterwards. Some 1,200 of them will also be presented in Lyon.
Putting your paper online is a great way to make your research accessible to your colleagues, and to survey new research and find out what other IAMCR members are doing. But we know that lots of you would like to supplement the papers with presentations – slides, videos, and even audio files. So you are also invited to submit an optional presentation alongside your conference paper.
There are two ways to submit your presentation and you can choose either one or both.
The first way is to provide a link to your presentation somewhere on the internet – for instance on your own website, or a site like Vimeo, YouTube, or Prezi.com. The site cannot be one that requires people to log in to access your video. Remember, not all sites are accessible from everywhere in the world.
The second way is to upload your presentation to the IAMCR conference website where it will be put on IAMCR's Box.com account and associated with your paper.
During the conference, the link to the site you chose and/or the link to your presentation on IAMCR's Box account will be displayed on the conference website, along with the link to download your paper.
Like the conference papers, presentations will be accessible to conference participants during the conference and until 12 September, when they will be removed. Presentations are the property of their creators. Any use other than consultation and discussion during the extended IAMCR 2023 conference period, ending 13 September 2023, will require your written permission.
---
---
Tips for preparing a video presentation
There are a few rules:
You can only submit one file for each presentation.
Presentations are optional. You must first submit your conference paper and then submit an optional presentation. If you submit a presentation but not a paper, you will be dropped from the programme.
The deadline to submit presentations is 15 June.
Videos uploaded to IAMCR's Box.com must be in MP4 or AVI formats.
Video presentations should be no more than 8 minutes long.
There are several video conferencing tools available to easily record a presentation. In this method, you can show your face via webcam (if you'd like) and display your slides as you talk. Here are some tips adapted from an IEEE conference.
Some common presentation software lets you export your presentation to MP4 or AVI video format, with or without your face and voice included.
If you want to upload static slides, export them to PDF format. We will not accept Microsoft Powerpoint, Apple's Keynote, LibreOffice Impress, or similar. Files that are not PDF, MP4, or AVI will be deleted.
You must use this naming convention when uploading your file: 1234.mp4 or 1234.avi or 1234.pdf where 1234 is your paper's ExOrdo ID number. Files that are not correctly named may be dropped from the programme.
Questions or problems? Contact ocp-support@iamcr.org.