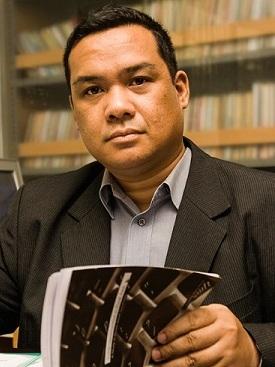 See Jude William Genilo's strategic plan for 2021-2024
Jude William Genilo is the Head of the Media Studies and Journalism Department, University of Liberal Arts Bangladesh (ULAB). Prof. Genilo earned his Doctor of Philosophy and Master's Degree in Communication from the University of the Philippines-Diliman. He also has undergraduate degrees in Economics and Management from De La Salle University-Manila. Before joining ULAB, Prof. Genilo headed the postgraduate programme of a prestigious communication school in Jakarta, Indonesia and served as a research fellow at the Kasetsart University Research and Development Institute (KURDI) in Bangkok, Thailand. He has received numerous awards such as ASIA Fellows Awards for 2004-05 and the UN Foundation-International Communication Association Research Grant Award. He is author of the book: Community-Based Communication: A New Approach to Development Communication. He is editor of the ICT for Development Working Paper Series and is co-editor (with Prof. Brian Shoesmith) of the anthology Bangladesh's Changing Mediascape: From State Control to Market Forces (published by Intellect UK). He received in August 2014 the Education Leadership Award from CMO Asia in Pan Pacific Hotel in Singapore.
Jude William Genilo was named IAMCR ambassador in 2015.
Contact: jude.genilo [at] ulab.edu.bd
Join the Facebook group for IAMCR Bangladesh