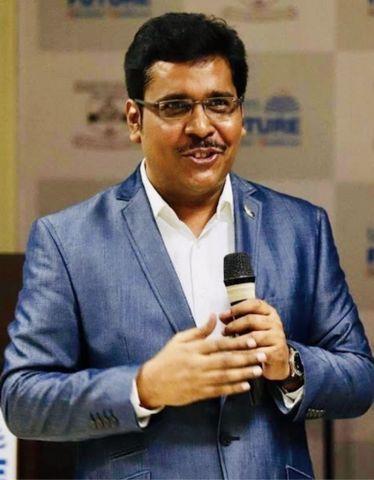 See Uma Shankar Pandey's strategic plan for 2021-2024
Uma Shankar Pandey, (https://profusp.com) is Associate Professor and Head, Department of Journalism and Mass Communication, Surendranath College for Women, Kolkata (since September 2002). He is a Ph.D. Supervisor at the Department of Journalism and Mass Communication, University of Calcutta.
Dr. Pandey is a Member Board of Studies at a number of Indian Universities. He has presented papers at a number of international conferences including IAMCR, ICA and AEJMC. Before joining academics, he was a senior Journalist with English national daily The Asian Age, Kolkata. An Editorial Board Member of a number of International Journals, he has published over 25 papers in refereed journals and has authored four books
He was awarded the Best Media Educator of India Award by the Business World in November 2018.
He was the first India Ambassador of the International Association for Media and Communication Research (IAMCR) the pre-eminent global association for media and communication research, appointed in 2015.
He completed the Study of the United States Institute Programme organized by the United States Department of State, conducted at the Ohio University USA in July-August 2015.
He has conducted training programmes and workshops for corporate communicators, teachers, journalists and students at different parts of the country on themes including Data Journalism, Conversational Intelligence, Big Data, Media Literacy, Social Media Analytics, Creative Commons, Journalists' Job Satisfaction, Framing of Election news etc.
Research interests include Data Journalism, Social Network Analysis, Framing of election news, media credibility, journalistic role perceptions. He is also a visiting Faculty at a number of National and International universities and institutes.
YouTube: https://youtube.com/DrUSP
Website: https://profusp.com
Facebook: https://facebook.com/profusp
Twitter: https://twitter.com/uspindia