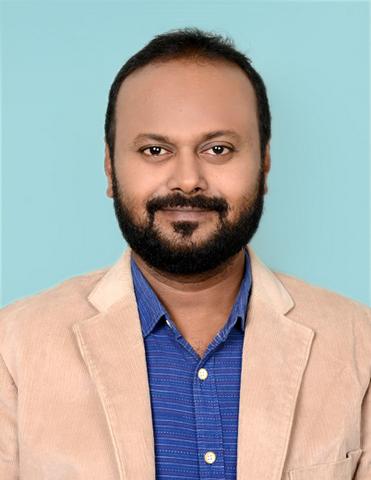 See Padmakumar K's strategic plan for 2022-2024
Padmakumar K is Associate Professor and Head of Department of Corporate Communication at Manipal Institute of Communication, Manipal Academy of Higher Education, Manipal, where he teaches courses in Radio production, Media Research, Brand Planning and Corporate Communication. He is a PhD guide at Manipal Institute of Communication, MAHE, Manipal and a member of BOS at several Indian Universities. Prior to his academic work, he spent ten years in Commercial Radio (Suryan FM, Radiocity 91.1 FM, India) in positions ranging from RJ to show producer to Programming Director. During this time, he hosted prime-time shows. He was conferred with the 'Young Communicator'award by SIMC (Category Radio 2008) and was also the recipient of the 'Whatte Champ' award (Innovation and Business Impact), Radio City.
As a DAAD Fellow, he visited Hochschule Bremen, Germany and conducted classes in International Media Systems (April to July 2016). He was also on a fellowship to teach Media and Culture at Volda International University, Norway (September 2012). He was invited as a Plenary Speaker for the Asia Media Forum, held in Incheon, South Korea, in 2013. He was a Plenary Speaker for Broadcast Asia, June 2015, held in Marina Bay Sands, Singapore, to talk about the transformation of media and communication in the Indian Context. He was also a Keynote speaker for Youth Communication Day, 2020, an International Media Conference held in Indonesia. He has conducted several workshops on Voice Culture, Creating Powerful Radio Programming & Corporate Communication to several top Media and Communication Schools in India.
Padmakumar K has presented his research papers at various International conferences in Spain, Norway, Germany, Singapore, Seoul, Malaysia, Indonesia, Colombo, Dubai and Thailand.
His areas of interest include Radio Studies, Community Media, Social Media, Corporate Communication and Digital Marketing. His publications are largely in the field of Radio and Social Media, User Engagement, Community Media & development.