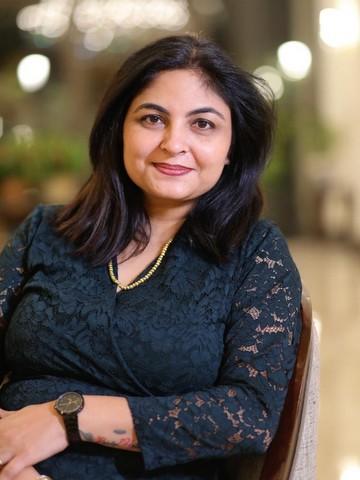 See Surbhi Dahiya's strategic plan for 2022-2024
Surbhi Dahiya is presently working as a Professor and Course Director in the Department of English Journalism at the Indian Institute of Mass Communication (IIMC) (under Ministry of Information and Broadcasting, Government of India). She is Former Dean Students Welfare and Editor Communicator. She started her career as a correspondent with The Tribune and later shifted to academics in 2003. She served Delhi University for eight years. Academically, she is a gold medallist in graduation. She holds a Ph. D degree in Media studies and a dual master's degree. Her major interest areas are Media management and Political economy; Reporting and safety of Journalists, and Media Education and Research.
Internationally, Prof. Dahiya has represented India on many platforms. She is the IAMCR Faculty Ambassador. Prof. Dahiya was the SUSI Scholar from India and completed the Study of the United States Institute Programme organised by the US Department of State, conducted at the Ohio University USA in 2017. She participated in AEJMC Conference in Chicago in 2017. She was elected as the Liaison Chair for Academia and Industry by the newly formed South Asian Communication Association (SACA). Prof. Dahiya chaired a number of sessions, presented many Research papers nationally and internationally. She was the convenor of the World Journalism Education Council WJEC- IIMC- UNESCO Roundtable in India (August 2021); chaired a session at JRE, IAMCR, Nairobi, Kenya (July 2021); Presented a paper at the 5th WJEC, Paris (July 2019). Presented Power Research Talk in ICA (SACA), Czech Republic (May 2018); World Press Freedom Day at Helsinki, Finland (May 2016); Journalism Education at IAMCR, Leicester, UK (July 2016; Montreal, Canada (July 2015); UNESCO invited her to present on Safety of Journalists in Montreal, Canada (July 2015); AMIC conference at AUD, Dubai (June 2015); ESRC and ICSSR Roundtable, London ( Jan 2015).
Prof Dahiya is writing extensively on Indian Media Organisations. She is the author of "The House that ZEE Built". Her upcoming books this year include 'Indian Media Giants: Unveiling the Business Dynamics of Print Legacies' by OUP and 'Beat Reporting and Editing: Journalism in the Digital Age' by SAGE. She also compiled "Connecting Threads: A Compendium of Indian Media Educators", published by Exchange4Media Books. She was conferred the Women Economic Forum (WEF) award 2019 for "Iconic Woman"; National Award by Public Relation Society of India (PRSI) (2018); Lifestyle Journalistic TLJ Jury Awards for Excellence in the field of Journalism Education; first position as Laureate of the Community leadership contest Whova contest, WJEC Paris 2019.
Phone no: + (91) 999 056 10 16
Email: surbhidahiya777@gmail.com
Facebook: https://facebook.com/Surbhi.dahiya.50
Twitter: https://twitter.com/SurbhiDahiyaEJ