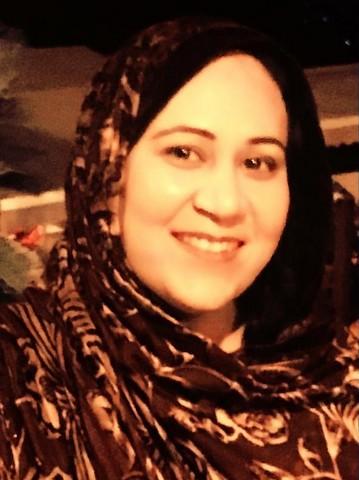 Shahla Adnan is a passionate professional individual with years of dynamic professional experience in Academics, Research and Industry. She is currently working as Assistant Professor at the Faculty of Social Sciences at Pakistan's Leading First Women University 'Fatima Jinnah Women University. She has an academic background in the field of Computer Sciences, Communication and Media Sciences. Her main fields of interest are ICTs and Digital Divide, Digital Media, Radio Broadcasting, Community Media, Telecom, Ethnographic Qualitative Research, Active citizenships- Community engagement and Audience Impact.
She has won several awards and honours such as Silver Jubilee "Star Laureate Award" in the Media field by South Asia Publications (SAP), Roll of honour (Silver Medallist) in Communication Sciences by Fatima Jinnah Women University (FJWU), High Distinction in radio broadcast course by USAID- Internews, Distinction holder amongst round the globe professionals on "Communication and Presentation skills" by Sustainable Development Policy Institute (SDPI), Proficient Performance Award by Multinational Communication Services Provider Company Great Bear International ICT Company and High Distinction Merit Award for the Urdu Language at the college level.
She has been actively involved in Human Rights Media Curriculum development course by John Hopkins Centre for Communication Program (CCP), Entertainment Education course by Department of International Development (DFID UK) and John Hopkins Centre for Communication Program Pakistan (CCPP), Qualitative research, Active citizenship course by British council, Radio Broadcasting by USAid Internews, Interfaith Dialogues in 21st century and Science Popularization by Media.
Shahla has published in the domains of Digital Media, Information Communication Media technology in underserved areas, Science Communication and Media Popularization, Radio Broadcasting, Spiritualism and Youth, Folklore research, Community Media and Culture, Art based communications, Architectural Communications and the cultural interface between build environment, Public Health focusing Mental Health and Special Persons.
Paying back and getting connected with the communities at the local and global level has always been a motivating force behind the endeavours taken in her life. Whether it is working on establishing the centre for special persons, making media productions, organizing walks and conducting meditation through Sufism sessions for the people's mental health, running spiritualism Literary Society, creating a sustainable environment for Birds Care, depicting art and theme-based communication designs through collage work, social awareness and folklore theatre plays projects, thematic radio programming, multimedia public service messages and conducting research in vibrant avenues.
Contact Email: shahla.adnanz@gmail.com