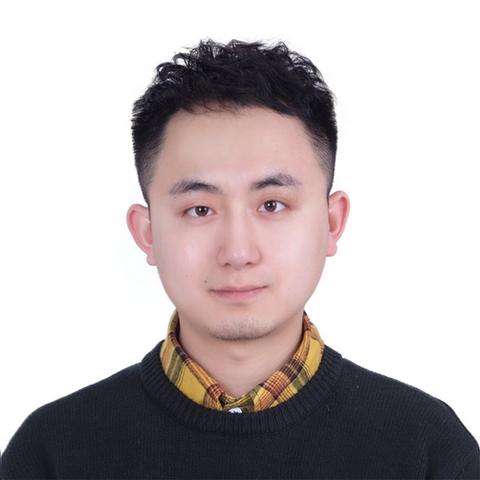 See Xudong Weng's strategic plan for 2021-2024
Xudong Weng is a PhD student in a joint Master and PhD program at the Faculty of Journalism and Communication, Communication University of China. Currently, he is a visiting PhD sponsored by State Scholarship Fund at the Institute of Communication Studies and Journalism, Charles University, Czech Republic. He earned a Bachelor degree of Arts from Television School, Communication University of China.
Now he serves as an editor of the Annual Report on China's New Media Studies and works as a coordinator at Preliminary Evaluation Committee of China News Award. He was the president of the Postgraduate Students' Union of Television School at Communication University of China from 2018 to 2020. And he used to be a coordinator of a key state Master program called International Journalism and Communication from 2017 to 2020. He also taught a course on Television interviewing and reporting in 2019.
He has got a number of internships and trainings in cultural and journalistic organizations, which make him familiar with video production and news reporting. He used to work as an intern in China National Arts Fund (2019, Beijing), China Global Television Network Africa(CGTN Africa)(2018, Nairobi), newspaper group People's Daily (2015, Beijing). He also got journalistic trainings at Centre de Formation et de Perfectionnement des Journalistes (CFPJ) and France Médias Monde (2016, Paris).
Xudong Weng's research interests mainly focus on television in the digital age, journalistic practice and society, and new media, youth and digital culture. He has published 10 journal articles and participated in 1 national Social Science Fund project and 3 ministerial-level projects.
He is also becoming active internationally in recent years. He became an IAMCR member in 2021 and presented two papers virtually at IAMCR 2021 (July 2021). He presented a paper at NordMedia 2021, Reykjavík (August 2021), and a paper at the 13th CEECOM, Krakow (October, 2021). And he participated in BEA2019, Las Vegas (April 2019), and made a presentation on transformation of visual production and its impacts on lifestyle.
Xudong Weng was conferred the Journalism Student of the Year award by Fan Jingyi Journalism Education Fund (2019); Top 100 National Postgraduate Models by Chinese Ministry of Education (2019). He also was awarded a number of scholarships, including State Scholarships from the China Scholarship Council for studying abroad(2018,2020),National Scholarships for Postgraduates from the Ministry of Education (2017, 2019), and Education Scholarships from JD.com (2018,2019).
E-mail: wengxudong@cuc.edu.cn
Wechat: kt20120134
Facebook: https://www.facebook.com/panda.wongxd/