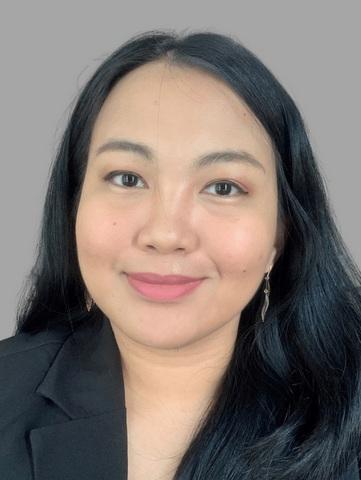 See Lina Fe Simo's strategic plan for 2023-2026
Currently pursuing a PhD in Global Communication at Bangkok University, Lina obtained a master's degree in Development Communication and a bachelor's degree in Communication Arts from the University of the Philippines.
Lina is currently serving as Editorial Board Member & Executive Director of Media Development at The Auto Ethnographer. She is the Founder of LFS Consulting. She also currently serves as the Asia Pacific Regional Director for a global executive search firm, and as a Mentor & Interview Leader at Wedu – a non-profit organization supporting young women from Asia in their leadership development.
She collaborated with "WERise x SheDisrupts 2022" - a venture competition, mentorship and pre-acceleration program for women-led, social-impact startups. Her project on digital training and work-from-home readiness was awarded with seed funding at the 2021 U.S.-ASEAN Innovation Circle Grassroots Competition ("Sustainable Human Capital Supply in the Digital Economy" category). Lina has been a member of IAMCR since 2021.
Lina is passionate about theater arts, which she practiced for 15 years. Her research interests include development communication, autoethnography, dramaturgical framing, women's leadership development, social media environments, and impression management.
Lina's desire to join IAMCR's PhD Ambassadors is in alignment to her professional and personal aspirations. She believes that the Association's mission will provide a holistic development of her scholarly pursuits whilst desiring to contribute to the organization within the period described and beyond.
Originally from the Philippines, she currently lives between Thailand and China.
Email address: lina@theautoethnographer.com / lina@lfsconsulting.co
LinkedIn: https://www.linkedin.com/in/lina-s-ab243842/
Facebook Page: https://www.facebook.com/linafesimoy