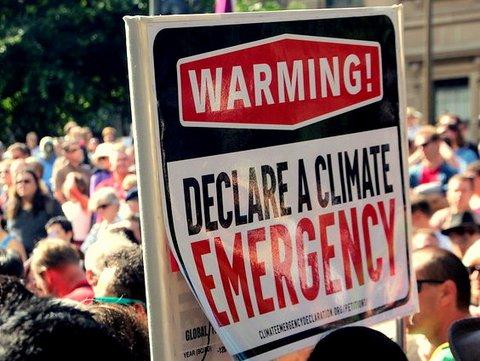 The International Association for Media and Communication Research -IAMCR- invites applications for the 2023 Climate Change Communication Award. This thematic award was initiated by IAMCR in 2015. From 2017 to 2021 the award was supported by the Griffith Centre for Social and Cultural Research, Griffith University, Australia.
The deadline to apply for the 2023 Climate Award is 8 May at 23:59 UTC.
The Climate Change Communication Award will be offered for three consecutive years, from 2023 to 2025. Each year, a selection committee will award three papers that develop and explore innovative approaches to climate change communication. Media/communication researchers with an interest in climate issues are encouraged to apply, from all fields of media and communication studies and all career stages. Interdisciplinary collaborations are encouraged. Awarded papers will be acknowledged with a USD 750 grant.
Requirements
To be selected for the 2023 award, papers are required to display scholarly excellence, to be innovative in nature, and to have an explicit focus on climate change communication.
Papers may be submitted by authors from all career stages
Papers must have been accepted for presentation at IAMCR 2023 by one of IAMCR's sections or working groups. This includes both papers accepted for online presentation only (OCP23) and those accepted for in-person presentation at the Lyon conference. See the conference website at https://lyon2023.iamcr.org
Papers should have a maximum of 7,000 words (Abstract and references will not count towards the paper limit).
Papers must be based on work that has not already been published or firmly committed elsewhere
Applicants must be current members of IAMCR, either individually or as a representative of an institutional member
Procedure
An abstract of the paper must be submitted to any IAMCR section or working group by 23h50 on 9 February 2023.
If the abstract is accepted for presentation (online or in-person at the Lyon conference) the full paper must be received by 23h59 UTC on 8 May 2023.
If an award is made, the author(s) will be notified by 1 June 2023.
Each of the three awards comprises a cash prize of USD 750. There will be no ranking among the awarded papers.
The Award Selection Committee will select up to three papers, but can decide to award fewer or none. Decisions of the Award Selection Committee will be final.
Deadlines
There are two deadlines to keep in mind.
9 February at 23h50 UTC is the deadline to submit an abstract of the paper to any IAMCR section or working group.
8 May at 23h59 UTC is the deadline to submit the final paper via an online form at https://iamcr.org/submit-climate2023
Climate Change Communication Award 2023 Selection Committee
Graham Murdock, Chair (Loughborough University, UK)
Hanna Morris (University of Toronto, Canada)
Kerrie Foxwell-Norton (Griffith University, Australia)
Jeremy Swartz (University of Oregon, United States)