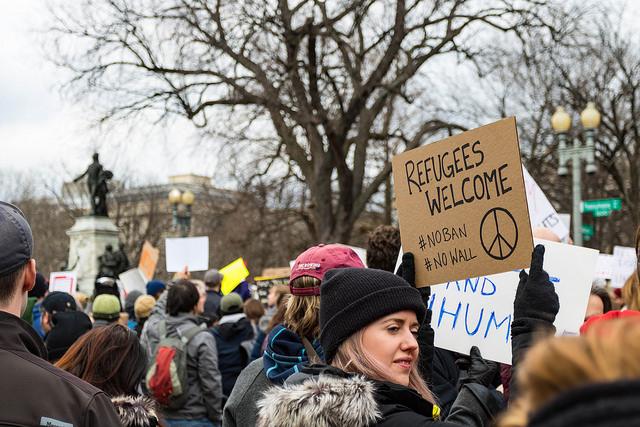 The International Association for Media and Communication Research (IAMCR) stands in solidarity with all those calling for United States President Trump's Executive Order [27 January 2017] on immigration to be rescinded. Banning entry to the United States by citizens of named countries, currently Iran, Iraq, Libya, Somalia, Sudan, Syria and Yemen, for 90 days, suspending the US Refugee Admissions Program for 120 days, and proposals aimed at preparing the ground for 'extreme vetting', are unfair discriminatory measures. They entail racial and religious intolerance, result in damage to the lives of individuals and families, and represent a threat to the foundations of democracy. As an academic association with world-wide membership, IAMCR condemns this Order.
IAMCR also calls upon the US government administration to uphold and defend the principle of freedom of expression and the right of journalists to investigate and critically evaluate measures proposed and actioned by the current US government.
We invite our members to sign the online petition of Academics Against Immigration Executive Order at https://notoimmigrationban.com/
This message was prepared by IAMCR's Clearinghouse on Public Statements and approved by the Executive Board
---
La Asociación Internacional de Estudios en Comunicación Social (AIECS/IAMCR) apoya y se solidariza con quienes han solicitado la cancelación de la orden ejecutiva (27 de enero de 2017) del Presidente de Estados Unidos Donald Trump. La orden prohíbe a ciudadanos de Irán, Irak, Libia, Somalia, Sudán, Siria y Yemen la entrada a Estados Unidos por 90 días y suspende por 120 días el Programa de Admisión de Refugiados de Estados Unidos. Consideramos que la orden contempla propuestas que preparan el terreno para ´medidas extremas´ que resultan discriminatorias e injustas. La creación de la intolerancia racial y religiosa lastima la vida de individuos y familias, además de que constituye una amenaza para los fundamentos de la democracia. Como asociación académica constituida por miembros de diferentes partes del mundo, IAMCR condena esta orden.
La AIECS/IAMCR hace un llamado al gobierno de los Estados Unidos para apoyar y defender la libertad de expresión, así como el derecho de los periodistas a investigar y evaluar críticamente las medidas propuestas y ejecutadas por el actual gobierno de Estados Unidos.

Liga para firmar https://notoimmigrationban.com/