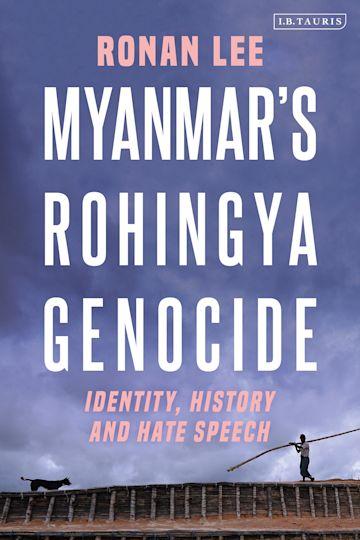 15 June 2022 - IAMCR stands in solidarity with protests against the suspension of the trading license of the Lwin Oo Book Store in Myanmar for selling copies of the book, "Myanmar's Rohingya Genocide: Identity, History and Hate Speech", published by IB Tauris/Bloomsbury and awarded the 2021 Early Career Emerging Scholar Prize by the International Association of Genocide Scholars for its outstanding contribution to research and analysis.
Authored by Dr Ronan Lee, a Doctoral Prize Fellow at Loughborough University's London Institute for Media and Creative Industries, and based on extensive archival research and interviews, the book details the key role played by social media in spreading hate speech against the Rohingya, adding to the body of evidence that the Myanmar military undertook a planned genocide.
Because it is unusual for the junta to take an interest in an English language book, particularly an academic one, the bookshop's license cancellation has been reported by a number of news outlets including BBC Burmese language, AFP wire service, and Radio Free Asia. These stories were shared widely on social media including by Human Rights Watch.
Book bans within Myanmar by the military junta have drawn criticism internationally. PEN America, which has strong links with Myanmar, published a report "Stolen Freedoms" in late 2021. PEN America and the International Publishers Association have issued a statement highlighting concerns about limits to freedom of expression within Myanmar, noting the banning of Lee's book as a key example.
Given that the Myanmar military's genocidal deportation of the Rohingya in 2017 is currently the subject of a case at the International Court of Justice and in the light of the genocide declaration by the United States in April 2022, it is essential that careful argument and comprehensive evidence is made as widely available as possible both within Myanmar and internationally.
IAMCR calls for the restoration of the bookshop's trading license and the book's availability within Myanmar.
---
This text of this statement was agreed by the Clearinghouse for Public Statements and approved by IAMCR president, Nico Carpentier. The Clearinghouse processes statements and/or manages the process of signing statements generated by others, that are principally concerned with issues relating to media/communications and where IAMCR members have substantive scientific expertise that provides a basis for seeking to influence discursive or material practice.