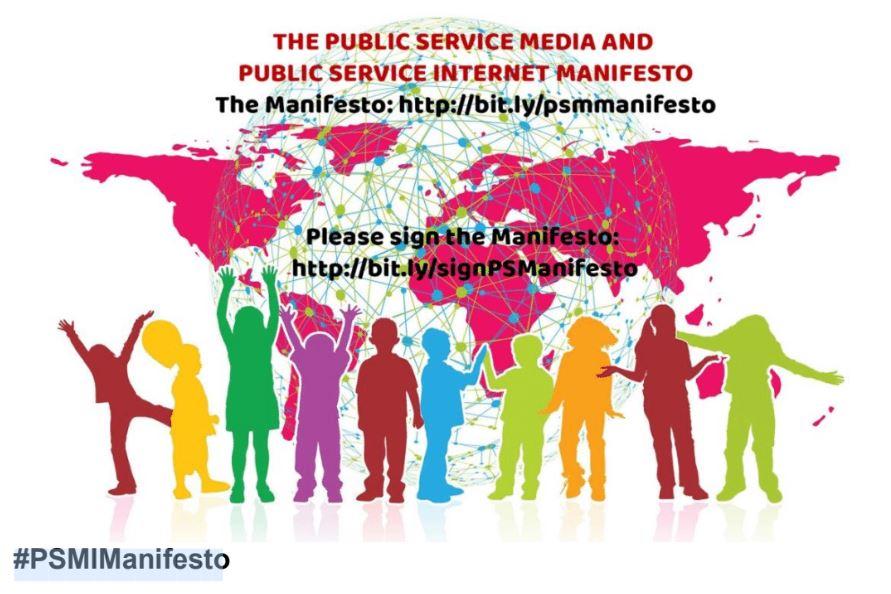 01 July 2021: The International Association for Media and Communication Research (IAMCR) has endorsed the recently-launched Public Service Media and Public Service Internet Manifesto, a collective work of communication scholars and practitioners that calls for the safeguarding of the existence, funding, and independence of Public Service Media as well as the creation of a Public Service Internet.
Initiated by IAMCR members, the Manifesto has already been endorsed by more than 500 communication scholars and professionals.
Public Service Media have been under attack, which constitutes a threat to democracy. In addition, in light of developments such as online "fake news", "post-truth culture" and the Cambridge Analytica Scandal, it is evident how the profit-driven model of the Internet contributes to the endangerment of democracy. The Manifesto calls for Public Service Internet platforms as not-for-profit alternatives to the digital giants.
IAMCR invites all its members to sign the Manifesto.
Read the Public Service Media and Public Service Internet Manifesto at http://bit.ly/psmmanifesto
Sign the manifesto at http://bit.ly/signPSManifesto
---
This text of this statement was agreed by the Clearinghouse for Public Statements and approved by IAMCR president, Nico Carpentier. The Clearinghouse processes statements and/or manages the process of signing statements generated by others, that are principally concerned with issues relating to media/communications and where IAMCR members have substantive scientific expertise that provides a basis for seeking to influence discursive or material practice.