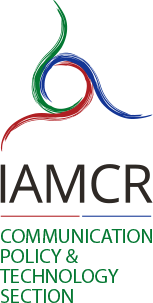 Communication Rights in the Digital Age
24–25 October 2019, Helsinki, Finland
Call for Papers
Organized by: the Helsinki Media Policy Research Group, the University of Helsinki, the ECREA Communication Law and Policy Section, the Euromedia Research Group and the IAMCR Communication Policy and Technology Section
The rights-based perspective on ethical and political questions presented by the new digital media has recently regained attention in academic and political debates. The formulation of human rights in general is based on a communication right – freedom of expression – as well as a right to take part and be heard in a dialogue. In the digital era, the role of communication has been magnified.
Calls for the protection of citizens' "digital rights," for example, have resulted in countless reports and declarations by governments, international bodies and activist organizations over the past two decades. In addition to debates on the consequences of digital transformations for established rights, such as freedom of expression, new rights have been envisioned, such as "the right to be forgotten" and the right to internet access.
Thus far, there are more academic, public and policy debates than solid and sustainable legal and policy solutions. This is not surprising given the complexity of these rights, which have many context-based variations, operate on the cusp of theory and praxis, and are constantly evolving with technological advances. Communication rights refer not only to legal norms but also more broadly to the freedoms and norms that have special significance to societies and individuals.
Due to the importance of communication rights to societies and democracy, it is imperative to understand how those rights are defined, manifested, regulated and monitored today. The realization of communication rights is further shaped by economic, political and socio-cultural situations. What do we know about these contexts? How can we accumulate a better conceptual and empirical understanding of communication rights?
This conference will specifically address the interplay of national and global (universal and specific) characteristics of communication rights.