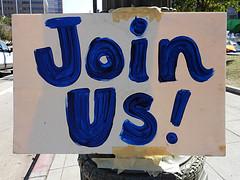 Becoming a member of IAMCR online is simple. Select your country or territory of residence and your membership category, complete the online form and make your payment securely online or via bank transfer.
Fees are determined by your membership category and the country/territory in which you currently reside. Students, researchers and teaching staff at a university outside of their home country/territory are considered residents of the country/territory of the host university.
To begin, select your country or territory of residence from the list below and click on Join Now!
You will be sent a username and password to access the site (normally within a few hours, but it may take longer on weekends and holidays). When you login, you will be able to join up to three thematic sections and working groups at no additional cost and register for IAMCR conferences and events at member rates. If you are paying by bank transfer you will only be able to access your account and register for the conference once your payment has been received.
You can also join as an institutional member clicking here. For the basic fee you can name 10 staff or faculty members and 10 students of a single institution or university department as members of IAMCR. Additional representatives can be added for a small fee.
IAMCR annual membership is for the calendar year - January to December. If you join during the last four months of the year your membership will be valid until 31 December of the following year.