An IAMCR pre-conference event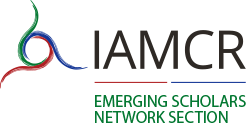 Description: Reimagining the Modern University aims at collectively rethinking the modern university from the ground up, as we need it to be. What purpose should the university have in today's society? For whom should the university be designed? How should coursework be structured? How should the tenure process function? Can we design financially stable institutions without structuring such institutions around financial viability and market interests?
This pre-conference aims to cultivate solidarity and collaboration by bringing emerging scholars together to discuss our concerns with the contemporary university and brainstorm solutions to some of these questions. We are the future of the university, and we can either choose to accept the university as it stands, prioritizing our personal success within market-driven structures, or we can choose to develop transnational networks of emerging scholars committed to supporting one another as we develop and cultivate visions of what the university might become.
The pre-conference will be divided into two parts: (1) three conference-style roundtables in which individuals, selected through a CFP, share ten-minute provocations, followed by open discussion; and (2) carefully designed workshops aimed at targeted brainstorming and goal-setting in response to previously identified key areas of concern.
Date and time: 7 July, 2019 - 09:00 to 16:30
Location: Complutense University of Madrid, School of Communication, Room C-005
Participation and registration: All IAMCR attendees are welcome to attend this preconference. This event has no cost, but registration is required.
Convenor: IAMCR Emerging Scholars Network Section (ESN) is a section dedicated to the work and careers of emerging scholars in the field of media studies and communication.
Organisers
Ksenia Ermoshina (Institute for Science of Communication, CNRS)
Rachel Lara van der Merwe (University of Colorado, Boulder)
Sibo Chen (Simon Fraser University)
Event's blog: https://reimagine.noblogs.org/
Email: Rachel.vandermerwe@colorado.edu