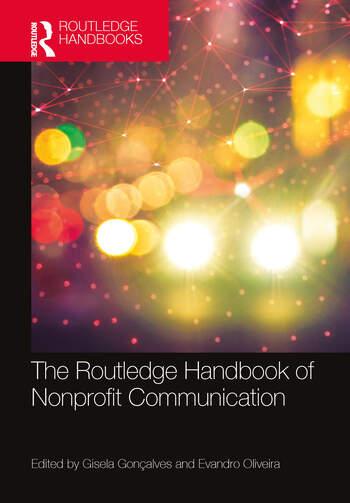 Edited by Gisela Gonçalves and Evandro Oliveira
This handbook brings together multidisciplinary and internationally diverse contributors to provide an overview of theory, research, and practice in the nonprofit and nongovernmental organization (NGO) communication field.
It is structured in four main parts: the first introduces metatheoretical and multidisciplinary approaches to the nonprofit sector; the second offers distinctive structural approaches to communication and their models of reputation, marketing, and communication management; the third focuses on nonprofit organizations' strategic communications, strategies, and discourses; and the fourth assembles campaigns and case studies of different areas of practice, causes, and geographies.
The handbook is essential reading for scholars, educators, and advanced students in nonprofit and NGO communication within public relations and strategic communication, organizational communication, sociology, management, economics, marketing, and political science, as well as a useful reference for leaders and communication professionals in the nonprofit sector.
Gisela Gonçalves is a professor and director of the Masters in Strategic Communication program at the University of Beira Interior, Portugal, and a member of IAMCR.
Evandro Oliveira is a Serra Hunter professor at the Autonomous University of Barcelona (UAB), Spain.
The above text is from the publisher's description of the book:
Title: The Routledge Handbook of Nonprofit Communication
Editors: Gisela Gonçalves and Evandro Oliveira
Published: 2022
Pages: 374
Publisher: Routledge