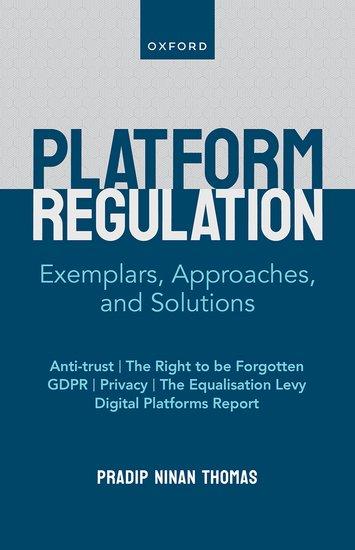 By Pradip Ninan Thomas
Over the last decade or two, a handful of powerful, monopolist platforms have embraced our lives worldwide. They intermediate our socialities and relationships, what we search for on the Internet, and our online purchases. We are living in a global economy that is fuelled by the monetization of affect. One is now only too aware that various platforms are very systematically using the advantages stemming from algorithmic power and platform externalities to mine and privatize personal data that is in turn sold to advertisers who target not just the present but also future economic behaviours of users. One now also hears of the complicity of some of these platforms in data breaches that have contributed to the making and unmaking of political fortunes of key political parties across geographies.
This unprecedented power of platforms is, however, being challenged today. Data breaches, evidence of platform manipulations, platform complicities with state surveillance, and their monopolist behaviours and its consequences for competition and data privacy have become the basis for regulatory responses from governments throughout the world. National and regional courts of law have collected a lot of evidence on myriad forms of platform illegalities that discriminate against competitors and that point to the privatization of personal data on a global scale.
The proposed volume provides an introduction to some of the issues and challenges related to platform regulation, the conundrums and paradoxes involved, and also to some of the well-conceived and manageable regulatory pathways currently being explored by national and regional governments. It highlights regulatory responses from four jurisdictions - the European Union, USA, India, and Australia.
Contents
Chapter 1 Platform Regulation: Three Reasons
Chapter 2 Introduction to Platform Power
Chapter 3 The EU, Platform Regulation, and the Right to be Forgotten
Chapter 4 Platform Regulation in the USA
Chapter 5 The Equalization Levy in India
Chapter 6 The Australian Competition and Consumer Commission's (ACCC) Digital Platforms Inquiry
Chapter 7 Platform Regulation: Challenges and Opportunities
Pradip Ninan Thomas is Associate Professor at the School of Communication and Arts, University of Queensland, Australia, and member of IAMCR.
The above text is from the publisher's description of the book:
Title: Platform Regulation: Exemplars, Approaches, and Solutions
Author: Pradip Ninan Thomas
Published: 2023
Pages: 144
Publisher: Oxford University Press