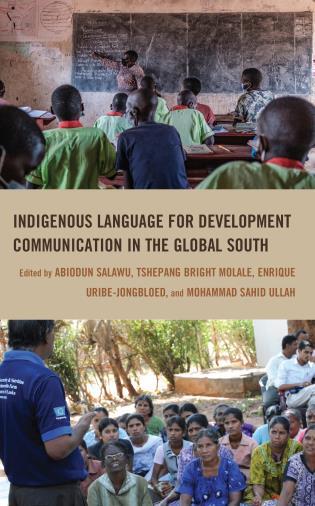 Edited by Abiodun Salawu, Tshepang Bright Molale, Enrique Uribe-Jongbloed and Mohammad Sahid Ullah
Indigenous Language for Development Communication in the Global South brings together voices from the margins in underrepresented regions of the Global South, within the context of scholarship focusing on indigenous languages and development communication. Contributors present cases as a starting point for further research and discussions about indigenous language and development communication in Latin America, Africa, and Asia. Scholars of communication, sociology, linguistics, and development studies will find this book of particular interest.
Abiodun Salawu is professor of journalism, communication and media studies and director of the research entity, Indigenous Language Media in Africa (ILMA) at the North-West University, South Africa, and vice-chair of IAMCR's Journalism Research and Education Section.
Tshepang Bright Molale is senior lecturer at the University of Mpumalanga's School of Social Sciences.
Enrique Uribe-Jongbloed is professor and researcher at the School of Social Communication and Journalism, Universidad Externado de Colombia.
Mohammad Sahid Ullah is professor in communication and journalism at the University of Chittagong, Bangladesh, and member of IAMCR.
The above text is from the publisher's description of the book:
Title: Indigenous Language for Development Communication in the Global South
Editors: Abiodun Salawu, Tshepang Bright Molale, Enrique Uribe-Jongbloed and Mohammad Sahid Ullah
Published: 2022
Pages: 310
Publisher: Lexington Books