Obituario: Dr. Karol Jakubowicz
Boletín de Noticias AIECS | Junio de 2013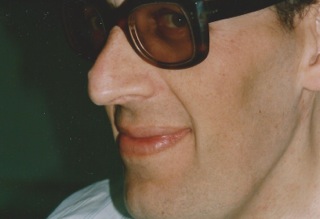 ECREA Red de Europa Central y del Este lamenta profundamente la muerte del Dr. Karol Jakubowicz, quien fue un espíritu gigante en los estudios de comunicación y medios de información, personificando al mismo tiempo y promoviendo el crecimiento de la academia sobre medios de información en la región de Europa Central y del Este.
El Dr. Karol Jakubowicz fue el Presidente del Consejo Intergubernamental del Programa Información para Todos de la UNESCO y presidente del Comité Directivo sobre Medios de información y Nuevos servicios de comunicación ante el Consejo de Europa. Trabajó en la Universidad de Varsovia, como profesor visitante en la Universidad de Dortmund y en la Escuela de Comunicación de Amsterdam. El Dr. Jakubowicz también trabajó durante varios años para el Consejo Nacional de Radiodifusión de Polonia. Se desempeñó como experto en los medios de información en Polonia, así como para la Unión Europea, la Unión Europea de Radiodifusión y la Organización por la Seguridad y la Cooperación en Europa. Contribuyó ampliamente al desarrollo de una regulación democrática sobre los medios de información en Polonia y –con sus valiosas recomendaciones y conocimientos- en varios países de Europa Central y Oriental.
Sus publicaciones académicas y otras sobre medios y comunicación fueron publicadas en Polonia e internacionalmente. Entre las más recientes se incluyen: Rude Awakening. Social and Media Change in Central and Eastern Europe (2006), Media publiczne. Początek końca czy nowy początek [Medios de los servicios públicos: el comienzo del fin o un nuevo comienzo] ( 2007), Polityka medialna a media elektroniczne [Políticas mediáticas y medios electrónicos]  (2008), Unia Europejska a media. Pomiędzy kulturą a gospodarką [La Unión Europea y los medios: entre cultura y economía] (2010), Nowa ekologia mediów: Konwergencja a metamorfoza [Nueva ecología de los medios: convergencia y metamorfosis] (2011), Media Transformations in the Post-communist World: ‪Eastern Europe's Tortured Path to Change [Transformaciones de los medios en el mundo post-comunista: el tortuoso camino al cambio en Europa del Este] (con Peter Gross, 2012) así como el informe de fondo: A new notion of media? elaborado por el Primer Consejo de la Conferencia Europea de Ministros responsables sobre Medios y Nuevos Servicios de Comunicación (2009).
Karol Jakubowicz fue un visionario, un verdadero servidor público. Todos nosotros nos sentimos privilegiados de haber conocido a Karol. Era cálido, atento, un hombre intelectual que inspiraba a todos alrededor suyo. Estaba excepcionalmente bien informado acerca de diversas cuestiones -sobre las transformaciones de los medios y la necesidad de políticas, nuevas tecnologías y cambios en radiodifusión-. Influía para seguir sus creencias. Fue muy honesto. La región de Europa central y del Este ha perdido a un gigante intelectual. Su espíritu generoso será parte de nuestra memoria colectiva para los años venideros.
En nombre de ECREA, Red de Europa Central y del Este
Auksė Balcytiene (Universidad Vytautas Magnus, Kaunas, Lituania)
Michal Glowacki (Universidad de Varsovia, Polonia)
Irena Reifova (Universidad Charles en Praga, República Checa)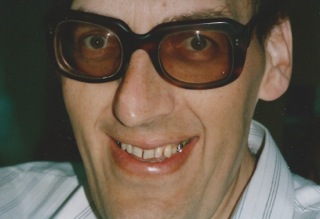 Recordando a Karol Jakubowicz: erudito, hacedor de poíticas y amigo
Una sesión conmemorativa en recuerdo de las contribuciones de Karol tendrá lugar en la conferencia AIECS 2013 en Dublín el 29 de junio de 2013, 14h00-15h30.
Chairs: Nico Carpentier & Janet Wasko
Jo Bardoel, University of Amsterdam
Cees Hamelink, University of Amsterdam
Epp Lauk, University of Jyväskylä
Kaarle Nordenstreng, University of Tampere
Jan Servaes, City University of Hong Kong
Las fotografías de este artículo fueron tomadas por Brenda Dervin.