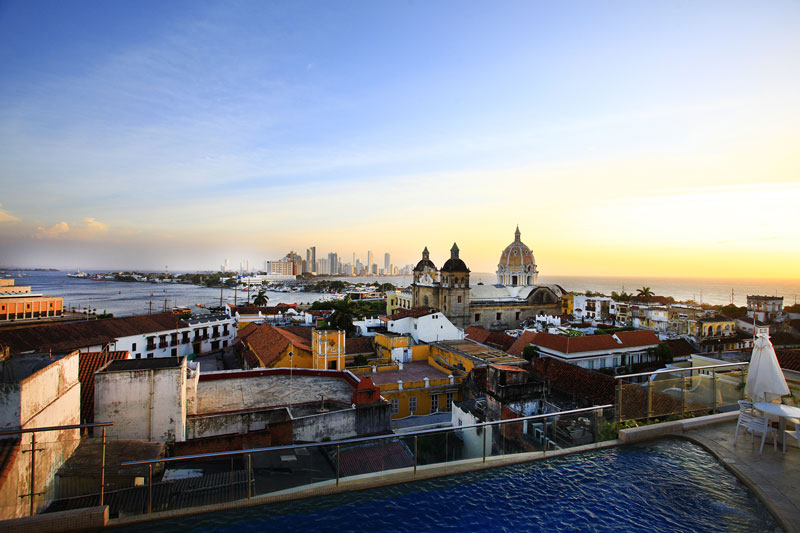 Marco Galicia, Nelly Lucero Chávez, Adina Barrera, Iván Rubinstein, Leticia Díaz, Laura Nieto, Enrique Iturralde and Frambel Lizárraga are graduate students at the Universidad Autónoma Nacional de México (UNAM). They were among the more than 100 participants from Mexico who attended IAMCR 2017.
In their reflections on the conference (in Spanish) they say it reaffirmed the value of communication research and knowledge and the important role of IAMCR as a global space for dialogue. They particularly valued the opening session, which paid homage to Jesús Martín-Barbero and reminded us that media aren't only about marketing and manipulation but also play an essential cultural role.
La Conferencia IAMCR 2017 celebrada en la ciudad de Cartagena de Indias, Colombia, fue una experiencia maravillosa y representó un mensaje de esperanza en medio de un mundo que ha apostado por la guerra sobre la palabra. El hecho de que exista un espacio donde se comparten estas ideas, nos ha ofrecido una gran perspectiva de la utilidad de la academia y del estudio en general en el mundo de hoy. Muchas veces por cuestiones utilitarias nos vemos forzados en cuestionar la utilidad del estudio y el saber en nuestro mundo. Comunicarnos es una de las vicisitudes que tenemos que aprender si queremos trascender la herencia de la cultura a las demás personas y otras generaciones.
Existen pocos foros internacionales que tienen una convocatoria global más allá de los particularismos regionales. Nos parece que IAMCR logra el propósito de poner a dialogar temas que son verdaderamente globales y que conciernen a todas las personas. Gracias a espacios como estos logramos ver más allá de nuestros propios lugares comunes para pensar en nuevas soluciones a pesar de las diferencias. Además, la organización cuenta con amplia experiencia histórica, lo que le permite mirar desde un punto privilegiado, para proponer soluciones a lo que parecen problemas inagotables.
El homenaje que se le realizó a Jesús Martín-Barbero, filósofo y teórico de la Comunicación, nos permitió reflexionar sobre los medios de comunicación como cuestión de cultura y no sólo de mercantilización o manipulación, así como cuestionarnos sobre los procesos, prácticas socioculturales y movimientos políticos en la era digital. Asimismo, el hecho de que el Congreso IAMCR 2017 se llevara a cabo en un país Latinoamericano, representa una reivindicación de los diálogos que se gestan desde la periferia como posibilidad de evitar la violencia epistémica.
- Marco Galicia, Nelly Lucero Chávez, Adina Barrera, Iván Rubinstein, Leticia Díaz, Laura Nieto, Enrique Iturralde, Frambel Lizárraga. Estudiantes del Posgrado en Ciencias Políticas y Sociales de la UNAM (México).