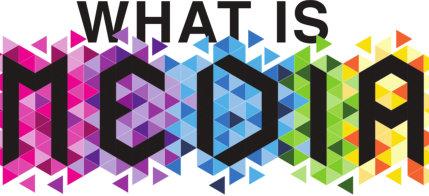 IAMCR co-sponsored "What is Media?", a conference in Portland, Oregon, USA from 14-16 April, 2016. Organised by the University of Oregon, the conference addressed questions such as: What is media today? How is media studies defined? How have media technologies transformed media theory and practice? What are the futures of media and how are they evolving?
The article below was written by Ben DeJarnette and first appeared on the website of the School of Journalism and Communication of the University of Oregon.
'What Is Media?' conference goes international and interdisciplinary
University of Oregon (UO) president Michael Schill considers himself to be relatively tech savvy (he was, after all, a beta-tester for TiVo and an early adopter of the iPhone). But at the UO School of Journalism and Communication's (SOJC) What Is Media? conference in Portland, Oregon (the sixth annual What is? conference), Schill acknowledged a gap in his technology knowledge: "When it comes to media," he said, "I just can't keep up."
Schill's welcoming remarks underscored the remarkable pace of change in digital media as well as the timely focus of last week's What Is Media? conference.
Only 10 years ago, many of today's most successful media platforms — from Medium and Vox.com to Snapchat and Instagram — didn't even exist. Now they are global juggernauts, and they're dramatically reshaping the future of digital-era journalism.
"That's why this conference is essential," Schill said. "It helps us stimulate the understanding of this incredibly important function in our society — the media function."
The conference, directed by the SOJC's Knight Chair in Communication Research Janet Wasko and doctoral candidate Jeremy Swartz, featured presentations by a star-studded cast of more than 200 local and international scholars, futurists, media practitioners and artists, including:
Amber Case, cyborg anthropologist and entrepreneur
In total, the conference drew participants from 17 countries and research presentations ranging from "Facebook as a Historical Problem" to "Information Policy, Metatechnology, and the Future of the Posthuman."
This impressive range of scholarship reflected the conference's broader emphasis on fusing diverse disciplines and media forms. Between sessions, participants ambled through the Habitats exhibition at the White Stag building, and on Friday night they visited the Portland Art Museum for Media • Exploration • Emergence, which included a screening of Lynn Hershman Leeson's documentary "!Women Art Revolution" and a dance performance by Harmonic Laboratory.
"In any experience, we learn about our environment by interacting with it," Swartz said. "A lot of history is lost to approaches that only see a singular perspective."
The conference began with a roundtable discussion commemorating the 50th anniversary of the landmark Freedom of Information Act, which protects public access to federal government records. The eight-member panel discussed how the interpretation and application of the law has changed over 50 years — and what it means for journalists today.
That discussion set the stage for the evening's Centennial Johnston Lecture, delivered by New York Times Senior Writer John Markoff. (Read more about Markoff in Oregon Quarterly.) The lecture, "Three Reporting Cultures: Designing Humans In and Out of the Future of Journalism," addressed how journalism will evolve in the age of artificial intelligence and "smart" technologies.
"Do we get to this point where computers can win a Pulitzer Prize?" Markoff asked. "I'm actually more interested in the [intelligence augmentation] question: Where are the technologies that make humans better reporters? There are now hundreds of examples of tools for reporting, and the notion of augmented journalists is really becoming real."
Other presentations and panels at the What Is Media? conference covered topics such as the ethics of big data and the evolution of the public square. By Saturday evening, the conference had convened six plenary sessions and 44 research panels, a program described by one participant as "breathtaking" and by another as a "spectacular mix of study and fun."
And fittingly, the final send-off — an original composition by award-winning musician and composer Robert Kyr of the UO School of Music and Dance — provided a rousing end to a truly multimedia experience.
The Seventh Annual What Is? conference will be hosted at the White Stag Block in Portland April 6-8, 2017. More information and a call for papers will be online later this year.
Story by Ben DeJarnette, MA '15
Photos by Andrew DeVigal, SOJC Chair in Journalism Innovation and Civic Engagement