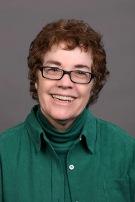 IAMCR Newsletter | July 2015
Bonjour, Salud and Hello!
I hope that many of you are making final plans for travel to Montreal for the first North American conference of IAMCR. Many people have been working quite diligently on the conference program and social activities, and we're looking forward to stimulating and productive meetings, as well as a range of jovial social events.
The large number of proposals received for the conference points to the growth of our discipline and the continuing recognition of the significance of media and communication throughout the world. In addition to the wide range of presentations planned for the Section and Working Groups, several Special Sessions are planned, including panels related to Unesco projects, such as the Global Alliance for Media and Gender, the UN Plan of Action of Safety of Journalists, and the UNESCO Internet Study.
We also will be making several awards at the conference, including the first winners of the Stuart Hall Award and the Direction for Climate Communication Research Fellowship, as well as this year's UCF/IAMCR Urban Communication Research Grant. We will also celebrate this year's travel grant recipients at one of the Plenary Sessions.
Meanwhile, as the premier global scholarly organization for media and communication research, IAMCR continues to expand its relationships with scholars and their organizations around the world. Last month, a successful regional meeting was held in Mexico City, where the first chapter of the Global Alliance for Media and Gender (GAMAG) was established under the leadership of IAMCR Vice President, Aimée Vega Montiel. The association also organized a panel for the International Communication Association conference in San Juan, Puerto Rico, and we were represented at the Asian Media Information and Communication Centre conference at the American University of Dubai in early June. I also was honored to be invited to speak about IAMCR at the recent Kyoto meeting of the Japan Society for the Study of Journalism and Mass Communication. We are looking forward to building a stronger relationship with Japanese scholars in the future.
Many other organizational activities are in progress and will be discussed further at the Montreal conference, including the newly created Clearinghouse for Policy Statements, the IAMCR Ambassador program, and news about future conferences.
Looking forward to seeing you in Montreal and learning about new research, meeting new colleagues and renewing old friendships.
Best wishes.
Janet