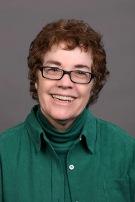 IAMCR Newsletter - October 2015
Dear colleagues,
As we put the 2015 Montreal conference behind us and look forward to the 2016 gathering in Leicester, United Kingdom, it may be a good time to reflect upon some of the issues related to IAMCR's conferences.
One of IAMCR's strengths is that it is a truly international organization that organizes welcoming conferences that are characterized by a diversity of participants and a wide range of research perspectives. Where can one meet so many people in our field from so many regions, countries, and continents?
But actually being international – not just in name alone – can be challenging. For instance, meeting in different parts of the world can be financially difficult for individual members and is not always easy for the organization. But if we are to be a truly international association, we must continue to do this. While meeting in India may not be convenient or possible for all European members, regularly attending conferences in Europe is impossible for most of our members in India. This is one of the reasons why we rotate our conference venues
We also sometimes face problems working with different universities and local scholars, who help organize our conferences. Rather than using professional conference organizers, we rely on Local Organizing Committees (LOCs) to choose conference themes, arrange facilities, invite keynotes, plan social events, etc. This planning is done in collaboration with the Executive Board and Executive Director, but there is a good deal of negotiation that takes place, which is also grounded in respect for the position and interests of the LOC. We think that most members would agree that working with academic institutions and IAMCR members to organize our conferences is important to maintain our scholarly mission and unique identity.
The conference budgets are separate from the IAMCR's budget and the aim is for LOCs to break even, without incurring losses or profits. If there are surplus funds, they are directed to IAMCR and most often used to support travel grants for the next year's conference.
It is important to emphasize here that every conference is (somewhat) different, especially in terms of location and facilities, but also Local Organizing Committees and other factors. While we attempt to preserve certain "IAMCR traditions" (such as communal lunches, which we find very necessary) – variations are inevitable. We have traditions – the LOCs have the job of fitting those into local conditions, without incurring financial problems for their own institutions. We also attempt to follow the sustainable conference guidelines that have been developed by our Environmental Impact Committee.
All of these factors have an impact on the all-important issue of costs. We have been committed to lowering registration fees, despite increased costs associated with general conference planning these days. For instance, universities sometimes charge for fees for facilities that were previously cost-free, sponsorship funds are increasingly difficult to obtain, etc. It is also challenging to organize larger conferences – for despite recent registration rates, IAMCR conferences continue to grow in size and number of attendees (depending on the location and other factors). Also, worth keeping in mind is that the cost of travel for most conference attendees is often the greatest expense. Even if it were possible to provide free registration for everyone, many scholars would still not be able to attend our conferences.
The Executive Board and LOCs work hard to ensure that conferences are a good value by keeping fees as low as possible, while improving the services and conditions that help guarantee a good conference experience and ensuring diverse international participation. One example is the fee structure in which students and members from low and middle income countries pay significantly lower fees in order to make the conference (at least at the level of registration fees) more accessible to those with fewer resources. And every year, the Executive Board invests some of IAMCR's scarce resources in travel grants, allowing some scholars from the south to attend our conferences. Another example is the overall level of fees. An analysis of IAMCR conference fees over the past six years shows that the Montreal conference fees were the lowest of any IAMCR conference in the period (see the fee comparison here). But this perhaps surprising fact had a cost in terms of lunches and opportunities for informal networking and socialising.
While some may feel we should move toward virtual conferences, a strong sentiment prevails that face-to-face gatherings are necessary to build, strengthen and maintain the collaborative and communal nature of IAMCR. In addition, while our primary focus is on research and researchers, we have consistently incorporated various events that have connected us with other organizations and types of activities before, during and after our conferences. We will continue to do so.
Obviously, there is always room for improvement. In that spirit, we conduct a survey after each conference to gather feedback about each conference. We also have recently created a Task Force to consider other conference models and ideas that would increase conference value by reducing participant costs, improving the conference experience, and ensuring increased diversity of participation. We invite members interested in these issues to communicate with the Task Force and participate in these discussions.
We are looking forward to an exciting and valuable conference in Leicester next year and hope to see you there.
Cheers!
Janet Wasko
October 2015