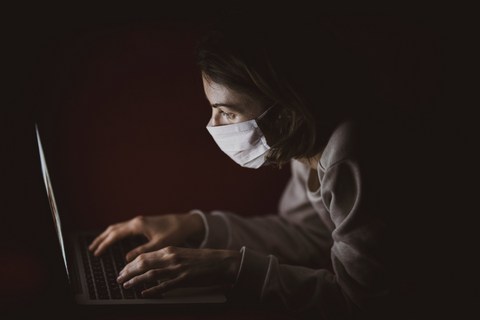 Photo Unsplash Engin Akyurt
IAMCR Presidential PhD Research Webinar
Media Literacy: A Critical Pedagogy in Difficult Times of War, Pandemic and Beyond
Date and Time: 09 January 2023, at 08h00 UTC / Beijing 16h00 / Nairobi 11h00
Co-convenors: Priyanka Sachdeva from the University of Delhi, India, and Atashi Bhattacharya from Guru Jambheshwar University of Science and Technology, India.
Pre-registration is required by 07 January 2023. // Register here.
---
About the webinar
This webinar will bring together doctoral scholars to promote a global dialogue highlighting the role of digital media and media literacy during the difficult times the world faces and to identify the tools and techniques for combating these issues and challenges.
Presentations and Speakers:
1. Role of media literacy during Covid-19 pandemic: A comparative study between youth in North India and east India – Priyanka Sachdeva and Atashi Bhattacharya
Priyanka Sachdeva recently completed her PhD studies . She is an assistant professor at the Delhi School of Journalism of the University of Delhi. Priyanka is also an IAMCR PhD Ambassador in India.
A PhD candidate at Guru Jambheshwar University of Science and Technology, Atashi Bhattacharya, is conducting her research project on "Ramifications of the economic reforms post 2014 Lok Sabha elections on socio-cultural communications of citizen".
2. Digital Literacy and Self-Help Group Women in hill Communities of Uttarakhand – Himani Bharat
Himani Bharat is a PhD scholar at Lady Irwin College, University of Delhi, and she holds a master's degree in Development Communication and Extension from the University of Delhi. Her research interests include ICT4D, Digital Literacy, Gender, Livelihood, and Sustainability.
3. Dissemination of Misinformation on Queerphobia through Facebook in India – Apratim Bhattacharya and Lokesh Chakma
Apratim Bhattacharya is a PhD student in Journalism and Mass Communication at Visva-Bharati University in India. As well as his academic research, he is interested in documentary filmmaking and music.
Lokesh Chakma is a PhD candidate at Visva-Bharati University in India and an assistant professor in Journalism and Mass Communication at Sidho Kanho Birsha University.
4. Teaching Advertising Online: What Pandemic Taught Us - A Systematic Review of Research following Covid-19 Pandemic (2019-2022) – Charitha Marcus
Charitha Marcus is an Irish Research Council Fellow and a PhD scholar at Technological University, Dublin, Ireland. Charitha is particularly interested in qualitative research in Political Marketing, Advertising Education, and Celebrity Studies.
5. Media Literacy, Citizenship and Virtual Education. What challenges wait for Latin American societies in the post-pandemic? – Sergio Ricardo Quiroga
Sergio Quiroga graduated in Social Communication from the National University of San Luis, Argentina. He is a Higher Education and Research specialist in social and human sciences. Sergio is the author of several articles and books about culture, communication, and education.
Duration: 3 hours
Location: The meeting will take place on Zoom. Attendees will receive their personal invitation at least 24 hours before the webinar begins.
Who can participate: The webinar is free for all IAMCR members, but space is limited. Pre-registration is required by 07 January 2023. // Register here.
---
IAMCR Presidential PhD Research Webinars provide a forum for critical dialogue for PhD researchers in the field of communication and media studies. The central goals of the webinars are to give visibility to doctoral research in the global communication and media studies field and stimulate interaction and cooperation among PhD students.