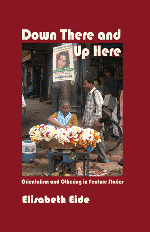 By Elizabeth Eide, 2011
This book is dedicated to the exploration of a specific subfield of journalism—reporting on the Other across real and perceived borders. It is meant to reveal some of the dilemmas and challenges involved in this kind of reporting, concentrating on the long-distance genre of the feature story (reportage); and to open some perspectives when it comes to historical change. It also suggests a methodology of analysis leaning on postcolonial theory, critical discourse analysis, and journalistic experiences.
Last but not least, the author (and journalism educator) believes that journalism is not all predetermined by external societal forces, but constitutes a field in which a certain autonomy may be exercised—and where there is room for reflection and improvement.
The study places a large emphasis on the researcher dialoguing with a considerable textual material, but also on encounters with live reporters and some of their sources.
Go the the publisher's website for this book.
Title: Down There and Up Here. Orientalism and Othering in Feature Stories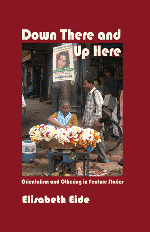 Author: Elizabeth Eide
Published: 2011
Imprint: Hampton Press
Pages: 332 pp
ISBN: 1-57273-861-8
The above text is from the publisher's description of the book.