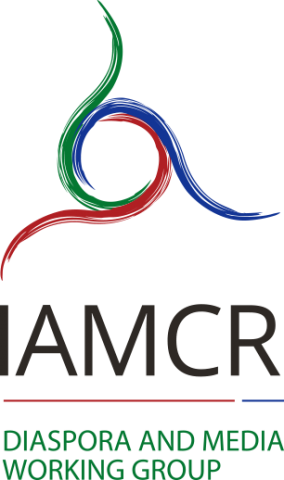 See Spanish version below
The call for papers below is an extraordinary reopening of the original Beijing call for papers for authors who did not submit to the Beijing conference but want their work considered for Tampere.
---
The Diaspora and Media Working Group of the International Association for Media and Communication Research (IAMCR) invites the submission of abstracts of papers and proposals for panels for the 2020 Congress of the Association, which will be held from 12 to 16 July, 2020 at Tampere University in Tampere. Submissions for this extraordinary reopening will be accepted from Monday 17 February, 2020 until Monday 2 March 2020 at 23:59 UTC.
IAMCR conferences address many diverse topics defined by our 33 thematic sections and working groups. We also propose a single central theme to be explored throughout the conference with the aim of generating and exploring multiple perspectives in plenary sessions and in some of the sessions of the sections and working groups. The general conference theme for 2020 is "Reimagining the Digital Future: Building Inclusiveness, Respect and Reciprocity".
See the IAMCR 2020 general call for proposals.
Digital culture has a fundamental role in contemporary diasporic transnationalism, from international migration and mobility planning to negotiations before and during the migratory process. In the digital era, new notions of cultural citizenship are being formulated while the inclusion of digital diasporas consolidates as a field of research. Among images and discourses produced by and about migrants and refugees, new synergies become responsible for the elaboration and contestation of representations about the flows of people who negotiate their belongings in dialogue with the state apparatus of containment and bureaucracies. Digital diasporic media also sustain emotional ties between those who migrate and those who stay at home, keeping the distance shorter – families, friends and the presence in the absence in transnational contexts. Still, in times of Gig economy, migrants and refugees become part of the great picture of users and participants of the so-called digital labour platforms.
The Diaspora and the Media Working Group seeks for contributions that address the main 2020 IAMCR Conference theme, Reimagining the Digital Future: Building Inclusiveness, Respect and Reciprocity. We encourage scholars to submit papers that address key topics from interdisciplinary and transdisciplinary perspectives such as:
Studies on digital diasporas that are contributing to the discussion on digital humanities' epistemological and methodological approaches when analyzing migrant communities and their interactions in physical and digital scenarios;
Studies on mobility and migration in the digital era, including critical approaches on power structures, inequality, imbalances and discriminatory scenarios, and how they can promote inclusiveness and reciprocity;
Studies on the relation between diasporic groups, NGO's and humanitarian organizations such as UNHCR, and their role as stakeholders between migrants and Nation states;
Uses and participations of diasporic groups in digital platforms from Gig economy: do they contribute to economic independence or \ maintain vulnerability or even precarious work?
How studies on dynamic hybridization of migrant collective identities between home and host countries evolve when diasporic communities regroup and interact in second or third migratory projects such as transborder, transnational or transcontinental mobilizations;
How contemporary diasporas and their media can promote or recreate homeland and host land discourses of belonging, and how they can challenge discrimination and/or advocate for inclusiveness;
How diaspora and media studies can contribute to the understanding of interconnections of diverse groups in global cities and urban encounters.
Submission guidelines
Abstracts should be between 300 and 500 words. All abstracts must be submitted at https://iamcr2020.exordo.com. Abstracts sent by email will not be accepted.
It is expected that authors will submit only one (1) abstract. However, under no circumstances should there be more than two (2) abstracts bearing the name of the same author, either individually or as part of any group of authors. Please note also that the same abstract or another version with minor variations in title or content must not be submitted to more than one section or working group. Any such submissions will be deemed to be in breach of the conference guidelines and will be rejected. Authors submitting them risk being removed entirely from the conference programme.
Languages
This Working Group accepts abstract submissions in English and Spanish.
The deadline to submit abstracts is 23:59 GMT on 2 March 2020.
See important dates and deadlines to keep in mind
For further information, please consult the conference website, or contact the Local Organizing Committee by email: tampere2020 [at] iamcr.org or the head of the working group.
Co-Chair: Jessica Retis (jessica.retis [at] gmail.com)
Co-Chair: Sofia Zanforlin (szanforlin [at] gmail.com)
---
Grupo de Trabajo Diáspora y Medios - Llamado a Ponencias 2020
La convocatoria de trabajos a continuación es una reapertura extraordinaria de la convocatoria original de Beijing para autores que no presentaron resumenes para la conferencia de Beijing pero que quieren que su trabajo sea considerado para Tampere.
Grupo de Trabajo de Diáspora y Medios de la IAMCR invita a presentar resúmenes de ponencias y propuestas de paneles para la conferencia IAMCR 2020 que se celebrará del 12 al 16 de julio de 2020 en Tampere, Finlandia.
La cultura digital tiene un papel fundamental en el transnacionalismo diaspórico contemporáneo, desde la migración internacional y la planificación de la movilidad hasta las negociaciones antes y durante el proceso migratorio. En la era digital, se vienen formulando nuevas nociones de ciudadanía cultural, mientras que la inclusión de las diásporas digitales se consolida como un campo de investigación. Entre las imágenes y discursos producidos por y sobre los migrantes y los refugiados, las nuevas sinergias se vuelven responsables de la elaboración y la contestación de representaciones sobre los flujos de personas que negocian su sentido de pertenencia en diálogo con el aparato estatal y las burocracias. Los medios diaspóricos digitales también ayudan a mantener los lazos emocionales entre quienes migran y quienes se quedan en el lugar de origen, haciendo más corta la distancia: familias, amigos, y la presencia en ausencia en contextos transnacionales. En este contexto, y en tiempos de economía Gig, los migrantes y los refugiados se convierten en parte de la gran imagen de los usuarios y participantes de las llamadas plataformas de trabajo digital.
El Grupo de Trabajo sobre Diáspora y Medios busca contribuciones que aborden el tema principal de la Conferencia IAMCR 2020, Reimaginar el Futuro Digital: Construyendo Inclusión, Respeto y Reciprocidad. Alentamos a los académicos a enviar trabajos que aborden temas clave desde perspectivas interdisciplinarias y transdisciplinarias, tales como:
Estudios sobre diásporas digitales que están contribuyendo a la discusión sobre los enfoques epistemológicos y metodológicos de las humanidades digitales al analizar las comunidades de migrantes y sus interacciones en escenarios físicos y digitales;
Estudios sobre movilidad y migración en la era digital, incluidos enfoques críticos sobre estructuras de poder, desigualdad, desequilibrios y escenarios discriminatorios, y cómo pueden promover la inclusión y la reciprocidad;
Estudios sobre la relación entre los grupos diaspóricos, las ONG y las organizaciones humanitarias como el ACNUR, y su papel como partes interesadas entre los migrantes y los estados nacionales;
Usos y participaciones de grupos diaspóricos en plataformas digitales de la economía Gig: ¿contribuyen a la independencia económica o mantienen la vulnerabilidad o incluso el trabajo precario?
Cómo evolucionan los estudios sobre la hibridación dinámica de las identidades colectivas de migrantes entre los países de origen y de acogida cuando las comunidades diaspóricas se reagrupan e interactúan en proyectos migratorios segundo o tercero, como movilizaciones transfronterizas, transnacionales o transcontinentales;
Cómo las diásporas contemporáneas y sus medios pueden promover o recrear los discursos de pertenencia de la patria y la tierra anfitriona, y cómo pueden desafiar la discriminación y / o abogar por la inclusión;
Cómo los estudios de la diáspora y los medios pueden contribuir a la comprensión de las interconexiones de diversos grupos en ciudades globales y encuentros urbanos.
Directrices para resúmenes
Los resúmenes deben tener entre 300 y 500 palabras de extensión. Los resumenes deben ser enviados a través del sitio https://iamcr2020.exordo.com. Resumenes enviados vía email no serán aceptados.
Se espera que cada persona envíe un solo (1) resumen. Sin embargo, bajo ninguna circunstancia debe haber más de dos (2) resúmenes que lleven el nombre del mismo autor, ya sea individualmente o como parte un grupo de autores.
Tenga en cuenta además que un mismo resumen u otra versión con variaciones menores en el título o contenido no puede presentarse a más de una sección o grupo de trabajo. Tales presentaciones se considerarán como una infracción de las directrices del congreso y serán rechazadas. Los autores de estas propuestas corren el riesgo de ser removidos por completo del programa del congreso.
Idiomas
El Grupo de Trabajo Diásporas y Medios acepta resúmenes enviados en inglés y español.
La fecha límite para la presentación de resúmenes es el 2 de marzo de 2020 a las 23:59 GMT.
Fechas importantes y plazos a tener en cuenta
Contacto:
Co-Chair: Jessica Retis (jessica.retis [at] gmail.com)
Co-Chair: Sofia Zanforlin (szanforlin [at] gmail.com)