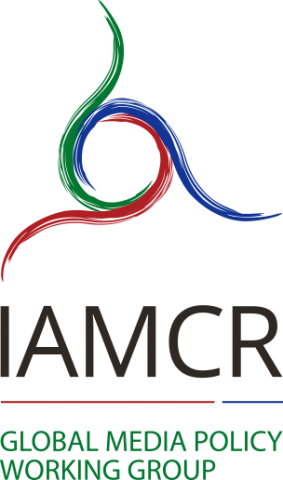 The call for papers below is an extraordinary reopening of the original Beijing call for papers for authors who did not submit to the Beijing conference but want their work considered for Tampere.
---
The Global Media Policy Working Group of the International Association for Media and Communication Research (IAMCR) invites the submission of abstracts of papers and proposals for panels for the 2020 Congress of the Association, which will be held from 12 to 16 July, 2020 at Tampere University in Tampere. Submissions for this extraordinary reopening will be accepted from Monday 17 February, 2020 until Monday 2 March 2020 at 23:59 UTC.
The 2020 IAMCR conference will focus on the interplay between communication, technology and inclusiveness, in the context of emerging social fragmentations, geopolitical transformations and a diverse set of crises. It will challenge us to understand these processes and develop new ways of addressing them. See the IAMCR 2020 general call for proposals.
The Global Media Policy Working Group invites paper proposals that approach this theme from the Group's specific vantage point. The Working Group explores supra- and trans-national forms of governance, the inclusion of multiple actors and perspectives in governance processes, and the emergence of new norms and practices of regulation. We are interested in comparative, participatory and innovative approaches to policy and regulation regarding the institutions, infrastructures and contents of media and communications systems.
Current questions in this area of research and practice include, among others: What new regulatory needs and policy challenges are arising from innovations regarding datafication, automation, the Internet of Things, and Artificial Intelligence? What policy reforms are required to advance democratic participation and civic involvement in contemporary governance processes? How are issues of inclusiveness, respect and human dignity framed in current regulatory regimes? How do we build citizen-oriented policy frameworks for the digital future? What new approaches are needed to define regulatory frameworks for transnational media, platforms and internet corporations? What does the future of global media policy look like in a context of geopolitical changes, increasing authoritarianism, and challenges to collaborative processes, and what alternative futures can be imagined?
Language
The Working Group accepts submissions in its official languages of English, Spanish, and French, though an English translation (even a brief summary) of your abstract will be much appreciated. For conference presentations, we encourage presenters who wish to talk in a language other than English to prepare slides or print-outs in English to facilitate understanding, interaction and debate.
Submissions
Format: Applicants must submit a 300-500 word abstract via the submission site. All abstracts must be submitted at https://iamcr2020.exordo.com. Abstracts sent by email will not be accepted.
The abstract should describe its main question or research problem; its significance; the theoretical framework; the research method; expected outcomes (or theoretical argument); and its relation with the specific topics addressed in this call.
Submitted abstracts will be evaluated on the basis of their theoretical and/or research contribution, originality and significance, sound methodology, quality of writing, and relevance to the work of this Working Group.
The Global Media Policy Working Group may co-sponsor sessions with the Communication Policy &Techonology section. Please indicate if you wish to be considered for a joint CPT/GMP session.
In addition to paper abstracts, we encourage proposals for innovative formats such as workshops, video screenings, or field trips. If you are interested in submitting such contributions, please get in touch with us before the deadline as we cannot guarantee that all formats are feasible. The submission will entail a well-defined 300-500 word statement of purpose and a detailed description of activities, as well as any infrastructure requirements.
The working group also welcomes abstracts for video presentations, as part of an initiative to allow for remote participation at IAMCR conferences. If you wish to submit an abstract for a video presentation, please carefully read the call for video presentations and follow the procedure explained there.
Multiple submissions: Individuals may submit one (1) abstract per Section or Working Group, and a maximum of (2) abstracts to the overall conference altogether (either individually or as a group of authors). Submitting the same abstract or another version with minor variations in title or content to more than one Section or Working Group is not allowed. Such submissions will be deemed to be in breach of the conference guidelines and rejected. Authors submitting them risk being removed entirely from the conference programme.
Paper Submission: Presenters are expected to bring fully developed work to the conference and are encouraged to submit a completed paper to the Working Group prior to the conference.
The deadline to submit abstracts is 23:59 GMT on 2 March 2020.
See important dates and deadlines to keep in mind
Information
For questions about conference logistics, including fees, visas, conference venues, etc., please consult the conference website, or contact the Local Organizing Committee by email: tampere2020 [at] iamcr.org
For any questions about the Global Media Policy Working Group and the content of its upcoming conference sessions, please get in touch with us:
Arne Hintz (Co-Chair), hintza [at] cardiff.ac.uk
Claudia Padovani (Co-Chair), claudia.padovani [at] unipd.it
Petros Iosifidis (Vice-Chair), P.Iosifidis [at] city.ac.uk
Veronique Wavre (Vice-Chair), veronique.wavre [at] unisg.ch