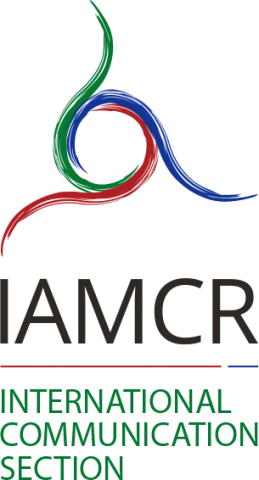 The call for papers below is an extraordinary reopening of the original Beijing call for papers for authors who did not submit to the Beijing conference but want their work considered for Tampere.
---
The International Communication Section of the International Association for Media and Communication Research (IAMCR) invites the submission of abstracts of papers and proposals for panels for the 2020 Congress of the Association, which will be held from 12 to 16 July, 2020 at Tampere University in Tampere. Submissions for this extraordinary reopening will be accepted from Monday 17 February, 2020 until Monday 2 March 2020 at 23:59 UTC.
The conference will be held under the general theme "Reimagining the Digital Future: Building Inclusiveness, Respect and Reciprocity". While proposals on any topic within the area of International Communication will be considered, proposals relating to the Conference theme will receive priority. See the IAMCR 2020 General CfP for more information about the general theme of the conference.
As indicated, this year's Conference theme focuses on: "Reimagining the Digital Future: Building Inclusiveness, Respect and Reciprocity". The digital and technological advances in the second decade of the 21st century approach the digital future closer than ever to our everyday lives – even though the unexpected disadvantages of this reality, such as an increasingly fragmented digital culture and an accelerating environmental crisis showing weather unpredictable reactions all over the world, are also becoming bigger and unavoidable in our everyday realities in Western and non-Western societies. Technology is neither good nor bad; nor is it neutral… technology's interaction with the social ecology is such that the technical developments frequently have environmental, social, and human consequences that go far beyond the immediate purpose of the technical devices and practices themselves (Kranzberg 1986, p. 545). The sharp decline of the quality of national and international information flows as a result of widespread misinformation facilitated by the social media and the unbalances of the highest political powers are dividing the different societies in the world, which paradoxically seem to be more and more excluded while these technological advances seem to go faster. We need to be more inclusive; we need to show more respect, and we also need to respond to inclusivity with reciprocity. In the future, mankind should be digitally and technologically advanced, yes, but more human than ever. As Arthur M. Schlesinger said: "Science and technology revolutionize our lives, but memory, tradition and respect frame our response".
At the International Communication Section we encourage proposals that address these important topics and their related intersections, by revising and / or presenting authors, theories, field work / practices, and institutions that move beyond partial visions and in a global and inclusive way why the digital future should also be established on the grounds of building exclusiveness, respect and reciprocities – across societies and cultures.
We encourage our fellow colleagues all over the world to present abstracts and panels that are partial or final outcomes of their research. The proposals can be on any aspect of the digital future: both well-known, already-established technologies and also emerging technological systems, such as the centrality of the algorithm in the application of artificial intelligence, the rise of automation and robotics, and the newest advances on the internet and other type of digital technologies applied to the media. We also encourage that such proposals are oriented towards the reinforcing the values that help build inclusiveness, respect and reciprocity in the digital future that awaits for us, as we continue to explore the implications of media and communication for all the people in our digital and inter-connected world.
Submission guidelines
Abstracts should be between 300 and 500 words. All abstracts must be submitted at https://iamcr2020.exordo.com. Abstracts sent by email will not be accepted.
It is expected that authors will submit only one (1) abstract. However, under no circumstances should there be more than two (2) abstracts bearing the name of the same author, either individually or as part of any group of authors. No more than one (1) abstract can be submitted to any section or working group. Please note also that the same abstract or another version with minor variations in title or content must not be submitted to more than one section or working group. Any such submissions will be deemed to be in breach of the conference guidelines and will be rejected. Authors submitting them risk being removed entirely from the conference programme.
The deadline to submit abstracts is 23:59 GMT on 2 March 2020.
See important dates and deadlines to keep in mind
Languages
The language policy of the International Communication Section is the same as the IAMCR language policy – that is, English, Spanish, and French. Therefore, we are pleased to receive and evaluate abstracts in any of these three languages. We are also able to allow presentations in any of the aforementioned languages.
Joint sessions:
The INC will host two joint sessions in 2020:
1. Joint session organized by the International Communication Section and the Media Production Analysis Working Group: "International Media Production"
Legacy media have a strong focus on national audiences and, specifically in the case of PSBs, are closely connected to national audiences and identities. At the same time, media have a long tradition of cross border broadcast (Radio Free Europe, BBC World, China Central Television and China Radio International) and trade (MIPCOM). The principal aim of streaming platforms such as Amazon, Netflix and HBO in Europe / America, Tik Tok in China and Showmax in South Africa, is to reach audiences at a global scale.
How do show runners, journalists, screenwriters, filmmakers and producers consider their international audiences? What are the implications of producing in and with different cultures, languages, working conditions, and funding models? How do global streaming companies like Netflix facilitate the production of local 'originals'? What are the long-term foreseeable implications of this tendency, if any?
The International Communication section (INC) and the Media Production Analysis working group (MPA) would like to address these and other questions concerning media production across borders in a joint session at the IAMCR 2020 conference. We invite submissions dealing with any kind of media focusing on any territory. Proposals should explicitly address questions of production and have an international orientation. We also welcome proposals that deal with methodological issues.
Individual submissions for this joint session should be submitted to the Media Production Analysis Working Group, including MPA/INC in the title field.
2. Joint session organized by the International Communication Section and the Emerging Scholars' Network
We welcome submissions related to the relationship between media and international issues, including, but not limited to: the role of media in foreign policy-making, media-citizen dynamics in different continents, comparative media analysis, digital divide, the geopolitics of global ICTs, and the challenges for media in the era of misinformation. This joint session will also collaborate with the journal Global Media and China for a possible special issue out of high-quality submissions in 2021.
Individual submissions for this joint session should be submitted to the Emerging Scholars' Network Section, including ESN/INC in the title field.
For further information, please consult the conference website, or contact the Local Organizing Committee by email: tampere2020 [at] iamcr.org or the heads of the International Communication Section:
Chair: Karen Arriaza Ibarra (arriazaibarra [at] ccinf.ucm.es)
Vice chair: Deqiang Ji (jideqiang [at] cuc.edu.cn)
Vice chair: Milton, Viola (Miltovc [at] unisa.ac.za)