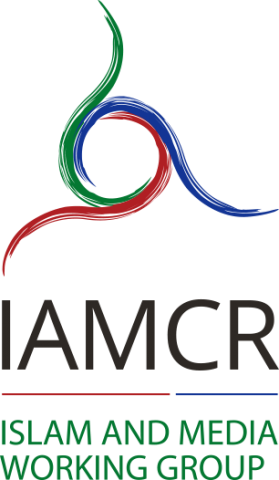 The call for papers below is an extraordinary reopening of the original Beijing call for papers for authors who did not submit to the Beijing conference but want their work considered for Tampere.
---
The Islam and Media Working Group (ISM) of the International Association for Media and Communication Research (IAMCR) invites the submission of abstracts of papers and proposals for panels for the 2020 Congress of the Association, which will be held from 12 to 16 July, 2020 at Tampere University in Tampere. Submissions for this extraordinary reopening will be accepted from Monday 17 February, 2020 until Monday 2 March 2020 at 23:59 UTC.
IAMCR conferences address many diverse topics defined by our 33 thematic sections and working groups. We also propose a single central theme to be explored throughout the conference with the aim of generating and exploring multiple perspectives in plenary sessions and in some of the sessions of the sections and working groups. The general conference theme for 2020 is "Reimagining the Digital Future: Building Inclusiveness, Respect and Reciprocity".
See the IAMCR 2020 general call for proposals.
The Islam and Media Working Group will be offering a number of best paper awards this year and also making a USD 400 travel assistance grant available to a young scholar. See the details on the Islam and Media Working Group page.
We are just not speedily heading towards global but also towards an unequal world. The rapid development of digital media technologies has brought revolutionary changes in the way we connect ourselves and also the way we dissociate ourselves from the 'others'. It has been praised for democratizing voices and creating new networks for solidarity, for causes like climate change, gender discrimination and against repressive regimes. Yet, these claims have also been belied when instances of hate speech, cyber bullying, privacy issues, and fabricated images etc. have become a cause of more extremism and violence.
The teachings of Islam emphasize that freedom of expression is a means to create and sustain a just society based on the principles of equality, liberty and fraternity. It is the belief that humans have unlimited potential to work as an organic whole for the wellbeing of humanity. Today it is a challenge to find out how Muslims are using digital media as platforms of unrestricted participation, in realizing these teachings. It is also of significance to examine how Muslims are practicing and reimagining Islam within digital media spaces, and how such analysis can contribute to broader understanding of the social and cultural changes in the Muslim countries. What are the methodological and theoretical challenges Muslim scholarship is facing in the wake of new media technologies? The Islam and Media Group invites submissions that critically engage with these issues. In addition, the group welcomes papers and panel proposals addressing the following more general themes that fit in the general call for papers and are relevant to the group:
Digital narratives on Islam and Muslims
Digital culture of Islamophobic sites
Digital technologies as alternative to mainstream media in the Muslim World
Digital media in violent conflicts
Political communication and digital media
Muslim women using the digital space for social change
Digital Muslims activism- good practices
Concepts of privacy and trust
Commercialization, consumerism and legislation of digital media
Strategies and policies to bridge the gap between the elite and the marginalized
Application of Human Rights in Islam to Digital Rights
Digital media and basic human rights of health, education and security
Fake News: The Islamic Response
Digital PR in light of Islamic teachings
Submission information
The Islam and Media Working Group invites proposals for papers bearing on the above or related issues by submitting an abstract. Abstracts should be between 300 and 500 words, and should include title, main question or research problem, theoretical framework, method(s) used, and the expected empirical outcomes, if applicable. Abstracts will be evaluated by a double blind review on the basis of: (1) theoretical contribution, (2) significance of the work, (3) methods, (4) quality of writing, (4) paper organization, (5) literature review, and (6) relevance of submitted work to Islam and Media Group and to the overall theme of the conference.
Abstracts should be between 300 and 500 words. All abstracts must be submitted at https://iamcr2020.exordo.com. Abstracts sent by email will not be accepted.
It is expected that authors will submit only one (1) abstract. However, under no circumstances should there be more than two (2) abstracts bearing the name of the same author, either individually or as part of any group of authors. No more than one (1) abstract can be submitted to any section or working group. Please note also that the same abstract or another version with minor variations in title or content must not be submitted to more than one section or working group. Any such submissions will be deemed to be in breach of the conference guidelines and will be rejected. Authors submitting them risk being removed entirely from the conference programme.
Languages
The Islam and Media Group can accept abstracts and arrange for presentations in English only.
The deadline to submit abstracts is 23:59 GMT on 2 March 2020.
See important dates and deadlines to keep in mind
For further information, please consult the conference website, or contact the Local Organizing Committee by email: tampere2020 [at] iamcr.org or the heads of the Islam and Media working group.
Chair: Mahmoud Galander (m.kirat [at] qu.edu.qa)
Vice-Chair: Bushra Rahman (bushrajk [at] gmail.com)
Vice-Chair: Mohamed Kirat (m.kirat [at] qu.edu.qa)